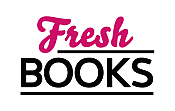 Books to enjoy in May! Let your reading blosson!
"Perhaps Butter Left Alone...Buttery mystery just doesn't set well!"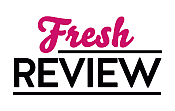 Reviewed by Sharon Galligar Chance
Posted March 29, 2010

I want to begin this review by saying that I am coming into this series at the 17th book, so I am unfamiliar with a lot of the backstory. That being said...

BUTTER SAFE THAN SORRY finds the Amish-turned-Mennonite-innkeeper Magdalena Yoder embroiled in yet another stewpot of trouble with all the ingredients for high adventure. Magdalena and her young son, Jacob, are at the bank when a trio of masked "Amish" men burst in to rob the place. When inquisitive Jacob sets off to find out who the men are, Magdalena throws herself on her boy to save him, only to skid right into the robbers, causing them to shoot one of the tellers in the arm. The robbers flee but not before arousing Magdalena's suspicions.

After resting a while at her mother-in-law's Sisters of Perpetual Apathy convent, Magdalena is back on her feet and up to her ears with quirky guests, a murder investigation or two, a incarcerated sister, and a brother-in-law with a vendetta. Not to mention her poor befuddled husband, the handsome Jewish Dr. Gabe.

As the seventeenth book in the series, BUTTER SAFE THAN SORRY seems to be a well intentioned story that somehow lost it's way. The reader is left with the feeling of being left out of a joke or two, and the storyline ends up as just a string of disjointed inside jokes that I'm sure fans of the series understand and find hilarious, But for the rest of the reading world, we are a bit mystified.

There are some lovely butter-influenced recipes included among the chapters, but they almost seem an afterthought, and for some reason all come from www.eatwisconsincheese.com.

This is just a guess, but perhaps author Tamar Myers is wrapping up this series, as the epilogue seems to tidy up a lot of loose ends for the characters. I'm sure her fans will be sorry to see the end of the spunky Magdalena.
SUMMARY
From the national bestselling author of Batter Off Dead, the newest Pennsylvania Dutch mystery!

Mennonite innkeeper Magdalena Yoder is at the bank with her four-year- old son when three armed Amish men burst in and start shooting and-more surprisingly- cursing. Magdalena protects Little Jacob, and the robbers flee at the sound of police sirens.

When Jacob wonders why the bandits had mustaches-unlike all the other Amish men he knows-Magdalena springs into action to catch the thieves. They may be armed, but they may not be Amish!


---
What do you think about this review?
Comments
No comments posted.

Registered users may leave comments.
Log in or register now!