"She just gets better and better with each book!"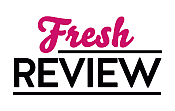 Reviewed by Kathy Boswell
Posted March 29, 2010

Patti O'Shea takes two damaged characters and gives them their story in this fabulously amazing sequel to her troubleshooter series! This story is about Kellan Andrews and Farran Monroe, the Taireil whose life Kel saved when she tried to save Shona's life in Edge of Dawn. Kel didn't have time to fully heal her and she has had to live with the scars to her face for which she has been ridiculed. She stayed in the earth dimension because she knew if she went back to the Taireil dimension her father would severely punish if not kill her. Ever since Kel was captured and tortured, he has had horrible nightmares and does everything he can not to sleep.
When the demon Seth tries to kidnap Farran and a shadow walker shows up to battle the demon, Farran does the only thing she can think of to do and that is to go to Shona and Logan for help. Only they aren't there but Kel is. When she tells Kel that a demon tried to kidnap her, he knows he must do everything in his power to keep her safe. The first order of business is to finish healing her face. She can't believe he does that for her. Then they must work together to figure out why not only is the demon after her but the shadow walker as well. What they do find out shocks them!
Patti O'Shea's books just get better and better. Just when I think there's no way she can top her previous book, she knocks my socks off with the next one! I'm most definitely a fan for life!
SUMMARY
Kel Andrews has spent the last year living with nightmares and flashbacks. Unwilling to share what happened, he's withdrawn from his family and the Gineal council has removed him from his position as a troubleshooter. But when a woman shows up asking for protection from a demon, Kel reluctantly agrees to help--and finds himself facing an unexpected adversary, one he doesn't know how to fight.
---
What do you think about this review?
Comments
1 comment posted.
Re: She just gets better and better with each book!

I've been reading this series since the first book was in the Tor ebook giveaway. I wish the other books were available that way!
(Robin Greene 12:25pm March 30, 2010)
Registered users may leave comments.
Log in or register now!