"Demonborn is apropos for this exciting, suspenseful tale of fated lovers."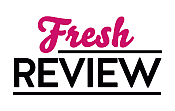 Reviewed by Kay Quintin
Posted March 13, 2010

Paranormal Thriller | Romance Paranormal
Raised in the underworld of demons, 13-year-old Dante Valtrez is a half-demon obsessed with the power of fire. He and his demonic brothers are given their final test of killing a woman and her two small daughters, but Dante cannot kill the tiny blonde child witnessing her mother's and sister's demise. Instead, he escapes with her to the only safe place...a church. Her stories of the shape-shifter demons are disbelieved by the residents as traumatic and horrific memories of a small child.
Twenty years later, Marlena returns to Mysteria, Tennessee, as a doctor studying violent crimes and finds that Dante is the sheriff. Marlena sees not the son of Satan, but her savior. When several women are found slaughtered then staked and burned, Dante is determined to protect the town from the demonic underworld. He is obsessed with Marlena, who's pregnant with his child; a child purported to become the strongest demon to be born and destined to rule the world.
Dante's father, Zion, ruler of the underworld, is determined to tear them apart and destroy Marlena and her unborn child, taking from Dante all he holds dear. This releases an avenging power and rage in Dante and his two brothers to destroy their father.
This story will totally captivate the reader. A tale packed solid with suspense and excitement with a new surprise at the turn of every page. Dante will truly win you over and soon becomes the hero we all hope to have in our lives. The fiery desire that draws Dante and Marlena together completely consumes them. An absolutely fascinating read that is definitely recommended. Rita Herron is an extremely gifted writer.
SUMMARY
SHE SEES HIM IN HER DREAMS...

Fueled by her family's murder years ago, Dr. Marlena Bender has devoted her life to understanding violent criminals. But when a serial killer in this small Southern town starts taking the lives of women in diabolical ways--leaving trophies of his kills on Marlena's doorstep--it all hits too close to home. Terrified, Marlena turns to the only man she can trust...the man who saved her life.

BUT HIS SECRET IS HER WORST NIGHTMARE.

Sheriff Dante Valtrez would move heaven and earth to keep Marlena safe, but he's not the savior she thinks he is. A dark legacy runs through his blood and a dangerous secret lies within him. Now a fierce, hot, ruthless desire draws Dante and Marlena together--as a demonic force from his past threatens to rip them apart, destroying everything they hold dear.
---
What do you think about this review?
Comments
No comments posted.

Registered users may leave comments.
Log in or register now!