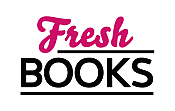 Giving thanks for reading in November
"An immortal voodoo priest and a courageous heiress come together to find everlasting love."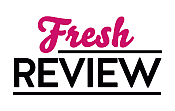 Reviewed by Rosie Bindra
Posted February 20, 2010

In present day New Orleans, Heiress Regan Henry is working up the courage to leave her abusive husband. When she meets Felix at a party and he gives her a card reading, she finds the courage within herself. Now moved into an old haunted mansion, which was once owned by Camille Comeaux, Regan finds a journal written by Camille herself which contains some voodoo spells. In a bid to see Felix again and to find out what she can about the journal's writer, Regan contacts Felix.
During the 1800s, in New Orleans, Felix Leblanc makes a deal with the demon of greed in order to become the most powerful voodoo priest who's able to enchant any woman he wants. Unfortunately, one such lovely lady, Camille, is more dangerous than Felix ever imagined, causing him to become an eternal servant. Now Regan is looking for his help in ridding her house of the evil spirit haunting it, and Felix knows he's the only one who can save her from the evil in her house.
If having a haunted house wasn't bad enough, Regan's ex- husband is pulling out all the stops to win her back and her parents are helping his cause by supporting him and urging her to go back to him. But as Felix helps Regan fight the spirit invading her house, they grow closer and closer, until Regan is willing up to give up her soul to save Felix, and he's willing to give up his life to save her soul.
THE TAKING is the third book in Erin McCarthy's Deadly Sins series. Having never read any other books by Ms. McCarthy, I wasn't sure what to expect. Though the book started out with much promise, I found that by the time I got about half way through the book, I wasn't as into it as I was when I began. Camille's past is revealed bit by bit through Regan's dreams and I found the constant jumping between the two got to be a bit much. I would have preferred to have Camille's story told all at once or perhaps Regan's dreams could have been longer so we would get more of her story each time instead of just bits here and there. Overall, I found the story to be intriguing but not enough to get me to go out and buy the other books in the series.
SUMMARY
My Immortal and Fallen showed Erin McCarthy at her provocative best...

Now she takes paranormal romance one step further with The Taking

Heiress Regan Henry knows that passion can be an illusion, and she keeps her emotions in check-until she falls under the spell of the beguiling Felix LeBlanc. He knows that the rumors that her mansion is haunted are true, and that he's the only one who can save her from the spirits residing there. But the only way he can do it is to sacrifice his last chance at redemption...or risk a love that could consign them both to an eternity of evil.


---
What do you think about this review?
Comments
No comments posted.

Registered users may leave comments.
Log in or register now!