"Twists, turns and double-dealing turn this fast-paced vampire mystery into an excellent adventure."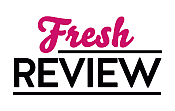 Reviewed by Vicky Gilpin
Posted February 13, 2010

Fantasy Urban | Thriller Paranormal - Supernatural
One of the primary rules for the supernatural community is for each faction not to get involved in the affairs of other groups. Therefore, when vampire PI Felix Gomez is called in on a case by a werewolf alpha, he refers to the code. However, he discovers that a war of the werewolves may cause a great war that breaks the silence of the Great Secret and alerts humans to the supernatural community lurking in their midst. There are only so many murder attempts Felix can take, particularly while in the company of werewolves, before the situation feels personal: one.
Twists, turns, and double-dealing turn this fast-paced mystery into an excellent adventure where no one is safe.
SUMMARY
Felix Gomez, Latino vampire detective extraordinaire, tackles a dangerous werewolf cabal in the fifth installment in Mario Acevedo's satirical supernatural series
A sure-to-be-bloody civil war is brewing between rival werewolf factions, and P.I . Felix Gomez will do anything he can to make sure it doesn't explode into a vicious battle that engulfs all creatures, living and dead.
Between that, the sudden reappearance of an ex-girlfriend, and a gang of other vampires trying to take off his head, this is one rumble even a fanged detective extraordinaire may not be able to handle.
Excerpt
Chapter One
"Felix, I want him dead." Eric Bourbon held up a severed head. The head belonged to a Caucasian man in his early thirties. By the musky taint of the cadaver reek, the victim had been more than a man--he was a werewolf in human form. A were.
The eyelids were hooded, the cleanly shaven jaw slack, the pale lips opened slightly, the waxy complexion bleached from the loss of blood. The neck was a ragged stump that had been gnawed off the shoulders. A diamond earring glittered in the left ear lobe.
I said, "He looks pretty dead to me."
"Not him." Bourbon dropped the head into a large Tupperware bowl on his desk and wiped his hand with a kerchief. He shuffled photos from a manila file folder and pointed to the top photo. "Him. His name is Randolph Calhoun," Bourbon explained in a melodious Southern drawl, the inflection equally polite and condescending.
As I took the photos, he dropped the kerchief over the severed head, fit the lid back on the bowl, and worked the edges to seal in the freshness. He opened a desk drawer and pulled out a can of room deodorizer.
I sat back in my chair to avoid getting misted with the scent of spring meadow and studied the inkjet photos of Calhoun. Bourbon dumped the room deodorizer back into the drawer.
Calhoun sported a helmet of black hair with graying temples. Dapper whether in boating clothes or a tux, but with his wrinkles and slack jowls, he looked like the has been love interest in a soap opera. His physique varied from trim to paunchy. I arranged the photos in the order from slim to heavy and noticed the accumulating wrinkles and gray hair that accompanied his weight gain. The pictures had been taken at social events, always with people huddling close to absorb the warmth of his charismatic smile.
"Is he one of you?" By that I meant werewolf.
Bourbon grinned in acknowledgement, radiating a hungry, predatory demeanor. His eyes shined with a wolfish glint from pink, wrinkled sockets. When I first saw them, I'd thought of sphincters.
I have seen werewolves before. As long as they stayed out of my way, I stayed out of theirs. I never bothered mentioning them for the same reason I never said anything about skunks or cockroaches.
Bourbon dressed like a were used to spending money, most certainly someone else's. He wore a trim white shirt with blue pinstripes and monogrammed cuffs. The shirt creased sharply over the angles of his athletic torso. A silk tie complemented his shirt and gold jewelry. His blond hair, short on the sides, was separated with a razor-meat part.
We sat in his office on the third floor of a commercial building on Broad Street in Charleston, South Carolina. A sky of azure blue filled the one picture window. The walls displayed his J.D. from the University of South Carolina. A framed illustration from the weekly City Pages showed Eric Bourbon, Attorney at Law, leering above a cartoon map of the Charleston peninsula. I'd done my homework on him and was familiar with the article. (But my homework wasn't thorough enough. I'd missed his being a werewolf until I walked past his were bodyguards out in the hall.) The newspaper had slammed Bourbon for having the opportunistic scruples of a pickpocket.
His reply: "You don't get in the legal business to make friends."
I'd come here thinking this would be a case of straightforward PI work. I wanted nothing that had to do with my previous assignments involving the paranormal, both the successes and the screw-ups.
No alien conspiracies. No political intrigue on behalf of the AraneumLatin for spider web--the worldwide secret network of vampires. No supernatural hoodoo. Two thousand just to hear Bourbon pitch his case. No refunds.
Strictly gumshoe hustling for money.
But I was wrong.
Bourbon hadn't sought me out because I was from out of town and off the local radar. He wanted a special detective. A vampire detective. Me.
Why?
I returned to one photo in Calhoun's file, that of a buff young brunette sheathed in a paint-thin green dress with a plunging neckline. She clung to Calhoun's left arm, the one that had a prosthetic with metal claws instead of a hand.
I turned the photo around for Bourbon to examine. "Full moon comes around, how does a three-legged werewolf mount his harem of were-bitches?"
His lips quivered as he fought back a snarl. Bourbon paid for my time, the sarcasm was gratis.
I asked, "What about Calhoun's arm?" If werewolves were like their natural wild brethren, they kept a strict hierarchy. Any weakness would be challenged. That the disfigured Calhoun was able to keep his place at the front of the chow line, accompanied by a fine specimen like the one in this photo, meant he was definitely one bad ass. Bourbon folded his hands on the desktop and kneaded his fingers. "He's an Iraq war hero like you. Held the rank of commander in the Navy Seabees. A roadside bomb chewed him up. Lucky son of a bitch lived, unfortunately."
"Was he a werewolf at the time?" Getting medical treatment could've revealed his shape-shifter nature.
"He was," Bourbon answered, "and the weres over there kept his identity hidden." We vampires had similar arrangements at protecting the Great Secret, the existence of the supernatural world. What protected us vampires--and werewolves, too -- from being discovered by humans was their belief that we supernaturals were nothing but myth. After I was turned in Iraq, a vampire colonel in the field hospital made sure no one found out what I'd been turned into.
So Calhoun was a fellow veteran of our time in the sandbox. If we met, our shared experience was worth a nod, maybe a drink and a couple of war stories but nothing more.
I was here from Denver on Bourbon's dime so I owed him my attention. He wanted my services as a private detective. So far I didn't know much about the case except for the final payout: fifty thousand dollars. Cash. I might be an undead bloodsucker, but I like money. Especially big steaming piles of it.
I pointed to the head in the Tupperware. "What does this have to do with Mr. Where's-My-Body?"
"He worked for me."
"Let me guess," I said. "Calhoun killed this guy."
"Had him killed. Same thing."
I asked, "What about the police?"
"If I wanted to involve the police, why would I ask for you?"
"Then this business with Calhoun is about revenge?"
"I wish it was that simple," Bourbon replied. "How much do you know about us?"
I again pointed to the head. "You mean him and you? Not much. Except he's dead and you like keeping his head as a souvenir."
"I meant werewolves. Though you and I are both supernatural, we live in different cultures. Unlike you vampires, relationships among us are very important."
I put an equally dismissive spin in my reply. "Important enough for you guys to murder each other? Please don't invite me to any family reunions."
Bourbon gave me a you're-a-shit-for-brains smile. "Our relationships can get complicated. I'll try to explain them in a way you might be able to understand. Among us, groups of were families belong to a pack. These packs form clans. Six clans make up our Low country Territory, which is bounded by Savannah, Augusta, Columbia, up the coast to Wilmington, with Charleston in the center."
"Sounds too organized for me."
"Of course," Bourbon said with a sneer. "You have that rabble you call the Araneum and all that," he gave a weak wave, "hocus-pocus undead stuff."
I wasn't surprised he knew about the Araneum despite our rules to keep quiet. Supernaturals share more among themselves than they ought to.
"The Araneum is a social club. Far different from true family." He clenched a fist. "The closeness of blood ties."
Blood ties. What bullshit. He ought to put that mierda on a greeting card. "How does that family coziness figure into your infamous blood feuds? Isn't that how you determine your standing from were-cub to clan chief?"
"Not clan chief. Clan alpha." He scratched the back of his hand. The closer it got to a full moon, the more werewolves itched like they couldn't wait to morph out of their human skins.
He glanced at his fingers and held them still. "We've had more killings."
Bourbon nodded toward the photos. "Calhoun's scheming to take over the territory."
"Calhoun is a clan alpha?" The mystery of why I was here cleared a bit. "If he's killed one of yours, that means..."
"I'm also a clan alpha," Bourbon interrupted, looking surprised that it had taken me this long to understand.
"Of rival clans?" I replied. "Assuming Calhoun is such a threat to your order, how come you don't take care of this yourselves? Why not call the clans together and discuss this problem around a can of Alpo?"
Bourbon's eyes narrowed. I expected his ears to lay flat against his skull. He began scratching the back of one hand and then clasped them together. "Because first we have to choose a new alpha of the territory."
"What happened to the previous one?"
"She was killed in a plane crash."
"So you and Calhoun are scrambling to be the top boss?"
"I wouldn't have said it that way, but you are correct."
"Now what do you do? Keep killing one another's weres until one of you cries uncle?"
"There is a process for selecting the new alpha of the territory." Bourbon unclasped his hands. "Calhoun is the favored choice. He is the current alpha of the Magnolia Clan and was the protégé of the late top alpha."
I thought about the werewolves' reputation for ruthless domination over one another. "Any chance Calhoun caused the plane crash?"
"He did have the most to gain by her death. But as much as I'd love to see him get blamed for it, no. I don't see how he could. It was an accident."
My gaze went back to Bourbon's eyes. They still looked like sphincters. He also had much to gain by the top alpha's death.
"Did you?"
"Of course not."
Even if he had, would he admit it? I had to hear his denial.
He clasped his hands again. The action reminded me of a nervous tic. "If anyone deserves to be the alpha of the territory, it is I."
"How does that concern me?"
"An outsider, a vampire, takes him out..."
"You're asking me to kill Randolph Calhoun? An alpha werewolf?"
"Yes."
---
What do you think about this review?
Comments
No comments posted.

Registered users may leave comments.
Log in or register now!