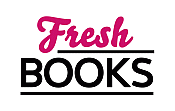 October's must-reads: a bookish harvest you won't want to miss!
"Spicy sexual tension and a storyline that grabs from page one and never gives up."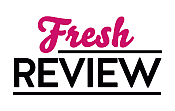 Reviewed by Sabrina Marino
Posted February 13, 2010

Contemporary | Romance Suspense
Cameron Lynde has the unfortunate luck to stay in a hotel where a murder is committed next door and more unlucky to see the back of the killer through the peep hole as he leaves the room. Cameron, an Assistant U.S. Attorney in Chicago, is not allowed to leave until the FBI agent in charge interviews her.
After waiting several hours, Cameron is ready to leave the hotel, no matter who wants to talk to her. Finally, of all people to be in charge of the investigation, Special Agent Jack Pallas walks into the room. Jack and Cameron worked on a case three years before that went sour and Jack said something on national television that embarrassed Cameron. This behavior resulted in Jack being sent to Nebraska for three years. Now he is back.
The murder is a high-profile case and Jack must work with Cameron. Yes, he is still angry with her, but he is just as much attracted to Cameron. Three years hasn't been long enough to get her out of his head. They try to keep a lid on the fact that Cameron saw the killer, but the killer has connections and before they know it, attempts on her life start to escalate. Jack puts cops on surveillance and protection duty, but the only one he can really count on to keep Cameron safe is himself. With a rookie partner who sees right through all of Jack's flimsy excuses and denials of attraction, to Cameron who has to admit she still wants Jack with a passion, some spicy sexual tension promises to entertain.
SOMETHING ABOUT YOU was a one-sitting read for me. I got into the story on the first page and loved the characters and their spicy digs at each other and soon realized I had reached the last page. There's definitely something about Julie James and her penchant for putting a smile on the reader's face and a tickle in the middle. You may even sigh a little over her hunky heroes. I think you will definitely enjoy this one.
SUMMARY
FATE HAS THROWN TWO SWORN ENEMIES... Of all the hotel rooms rented by all the adulterous politicians in Chicago, female Assistant U.S. Attorney Cameron Lynde had to choose the one next to 1308, where some hot-and-heavy lovemaking ends in bloodshed. And of all the FBI agents in Illinois, it had to be Special Agent Jack Pallas who gets assigned to this high-profile homicide. The same Jack Pallas who still blames Cameron for a botched crackdown three years ago and nearly ruining his career... ...INTO EACH OTHER'S ARMS Work with Cameron Lynde? Are they kidding? Maybe, Jack thinks, this is some kind of welcome-back prank after his stint away from Chicago. But it's no joke: the pair is going to have to put their rocky past behind them and focus on the case at hand. That is, if they can cut back on the razor-sharp jibes and smother the flame of their sizzling- hot sexual tension...
Excerpt
"This is getting ridiculous. I have rights, you know." Cameron faced off against the cop guarding the door to her hotel room, determined to get some answers. The young police officer nodded sympathetically. "I know, ma'am, and I do apologize, but I'm just following orders." Maybe it was her frustration at being cooped up in her hotel room for what was now going on five—yes, five—hours, but Cameron was going to strangle the kid if he ma'am-ed her one more time. She was thirty-two years old, not sixty. Although she'd probably given up the right to be called "Miss" somewhere around the time she had started thinking of twenty-two-year-old man-boy police officers as kids. Deciding that throttling a cop was probably not the best way to go when presumably dozens more stood right outside her door (she couldn't say for sure; she hadn't been permitted to even look out into the hallway, let alone step a toe out there), Cameron tried another tactic. The man-boy clearly responded to authority, maybe she could use that to her advantage. "Look, I probably should've mentioned this earlier, but I'm an assistant U.S. attorney. I work out of the Chicago office—" "If you live in Chicago, what are you doing spending the night in a hotel?" Officer Man-Boy interrupted. "I'm redoing my hardwood floors. The point is—" "Really?" He seemed very interested in this. "Because I've been trying to find somebody to update my bathroom. The people who owned the place before me put in this crazy black and white marble and gold fixtures and the place looks like something out of the Playboy Mansion. Mind if I ask how you found a contractor to take on a job that small?" Cameron cocked her head. "Are you trying to sidetrack me with these questions, or do you just have some weird fascination with home improvement?" "Possibly the former. I was under the distinct impression that you were about to become difficult." Cameron had to hide her smile. Officer Man-Boy may not have been as green as she'd thought. "Here's the thing," she told him, "you can't keep me here against my will, especially since I've already given my statement to Detective Slonsky. You know that, and more important, I know that. There's clearly something unusual going on with this investigation, and while I'm willing to cooperate and give you guys a little leeway as a professional courtesy, I'm going to need some answers if you expect me to keep waiting here. And if you're not the person who can give me those answers, that's fine, but then I'd like it if you could go get Slonsky or whoever it is that I should be talking to." Officer Man-Boy was not unsympathetic. "Look—I know you've been stuck in this room for a long time, but the FBI guys said that they're gonna talk to you as soon as they finish next door." "So it's the FBI who's running this, then?" "I probably wasn't supposed to say that." "Why do they have jurisdiction?" Cameron pressed. "This is a homicide case, right?" Officer Man-Boy didn't fall for the bait a second time. "I'm sorry, Ms. Lynde, but my hands are tied. The agent in charge of the investigation specifically said I'm not allowed to talk to you about this." "Then I think I should speak to the agent in charge. Who is it?" As a prosecutor for the Northern District of Illinois, she had worked with many of the FBI agents in Chicago. "Some special agent—I didn't catch his name," Officer Man- Boy said. "Although I think he might know you. When he told me to guard this room, he said he felt bad for sticking me with you for this long." Cameron tried not to show any reaction, but that stung. True, she wasn't exactly buddy-buddy with a lot of the FBI agents she worked with—many of them still blamed her for that incident three years ago—but with the exception of one particular agent who, fortunately, was miles away in Nevada or Nebraska or something, she hadn't thought that anyone in the FBI disliked her enough to openly bad-mouth her. Officer Man-Boy looked apologetic. "For what it's worth, I don't think you're so bad." "Thanks. And did this unknown special agent who allegedly thinks he knows me have anything else to say?" "Only that I should go get him if you start acting fussy." He looked her over. "You're going to start acting fussy now, aren't you?" Cameron folded her arms across her chest. "Yes, I think I am." And it wouldn't be an act. "You go find this agent, whoever he is, and tell him that that the fussy woman in room 1307 is through being jerked around. And tell him that I would appreciate it very much if he could wrap up his little power trip and condescend to speak to me himself. Because I would like to know how long he expects me to sit here and wait." "For as long as I ask you to, Ms. Lynde." The voice came from the doorway. Cameron had her back to the door, but she would've recognized that voice anywhere—low and as smooth as velvet. It couldn't be. She turned around and took in the man standing across the room from her. He looked exactly the same as he did the last time she'd seen him three years ago: tall, dark, and scowling. She didn't bother to mask the animosity in her voice. "Agent Pallas . . . I didn't realize you were back in town. How was Nevada?" "Nebraska." From his icy look, Cameron knew that her day, which had already been off to a most inauspicious start, had just gotten about fifty times worse.
---
What do you think about this review?
Comments
1 comment posted.
Re: Spicy sexual tension and a storyline that grabs from page one and never gives up.

I am always looking for new authors to read.
(Marie Manolio 3:25pm March 16, 2010)
Registered users may leave comments.
Log in or register now!