"Is there anything more important than love?"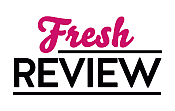 Reviewed by Sandra Wurman
Posted November 22, 2009

Romance Contemporary | Holiday
The answer to that is trust. Without it love can quickly and quietly just burn itself out, passionate but futile. For some love comes easily. That is not the case for either Doctor Janice Thornton or Blake Ferguson. They seem to truly come from two different worlds and yet their lives are fated to be forever altered once they meet in Angel Ridge. Fate does seem to play an important role in their relationship which seemed rather doomed. Janice's life has been one of loneliness brought on by her parents selfish and unloving care of this daughter they just had no time for. Holidays were spent either alone or with families of friends. Her only family was still back in Angel Ridge a place where she wasn't permitted to visit very often. But even so her memories of time spent with her grandparents were special ones. Now she is back to visit her uncle and is surprised at his open display of affection for her. So that's how real families are, the love is unconditional and his trust in her abilities as a doctor touch her very deeply. She has unknowingly longed for someone to not only love her but value her. The people in the town are so willing to open their homes to her that she begins to question whether this could be the place to call home. But if she returns to her previous life her cocoon of safety from being hurt is well in place -- here in Angel Ridge she is definitely more vulnerable. Blake's been more fortunate in that his family has been tremendously supportive while he diligently rebuilds his life. Trouble had followed Blake for many years and now here in Angel Ridge he is not only rebuilding a house but his life. If ever two people needed each other it was these two. But trusting your heart to someone else is not something either of them is eager to do. Love is funny that way -- it doesn't really wait for the right moment. It just is. And that's the hard lesson both of these independent people have to learn. Janice has to learn that running away does not solve problems and Blake lesson is trust is essential in relationships. Hopefully as the holidays approach they will both find the answers they seek. Do they need a little bit of help -- like in a miracle -- well if wishes come true we can only hope.

With a little bit of fairy dust, angels, snow and tinsel Deborah Grace Staley's story has just the right amount of reality mixed in with equal parts of whimsy. Enjoy
SUMMARY
Dr. Janice Thornton has been lonely for too long, especially at Christmas. But Angel Ridge, Tennessee, the one place that holds the key to what family should be, is offering her a chance at a new life. Could she find happiness by taking over her uncle's small town practice?
Local contractor and carpenter Blake Ferguson comes from a big family. He'd like to fill his rambling old Victorian with one of his own. But there's one problem. He needs a wife! When Janice shows up at his house, Blake sets a course to win her, but soon finds she's built a wall around her heart this master carpenter finds difficult to dismantle.
Can the magic of an Angel Ridge Christmas bring hearts home or will old hurts create an obstacle even the town's legendary angels can't overcome?
Videos

Book trailer for A HOME FOR CHRISTMAS
---
What do you think about this review?
Comments
No comments posted.

Registered users may leave comments.
Log in or register now!