"So the real question is -- who needs a prince charming any way"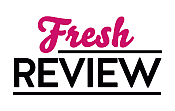 Reviewed by Sandra Wurman
Posted November 22, 2009

No one said being a celebrity is easy. But a washed-up celebrity -- well that just stinks. Take the case of Dakota Dunn. Singing sensation at sixteen she returns to the only place she ever felt at home with a plan to reinvent herself. Her manager's edict was get sexier, edgier or your career as a singer/songwriter is kaput. Being sexy or raunchy is unfamiliar territory for Dakota. So she heads to her marina and plans to lay low in her little cabin hoping and wishing for some inspiration. Instead of inspiration she finds herself in a continual state of embarrassment as she develops a serious case of klutziness inevitably in the presence of the man her father hired as manager of the marina. Trace Coleman had come to the marina seeking solace from a career cut short by a serious bull riding accident. Dakota's father found him escaping from life in a bottle and gave him this opportunity to turn his life around. Unfortunately running the marina also afforded Trace a great place to hide. He was doing a pretty good job of running the marina and keeping to himself with the exception of the few people he employed. Not to say Sierra the cook and Grady his right hand man didn't try to get Trace to ease back into some sort of social life. But it took Dakota and her seemingly constant need for rescue to get Trace's blood stirring again. Try as hard as he could to stay out of her way there was no alternative but to be on the alert for the next certain calamity. Pretty soon it became obvious to both Dakota and ever wary Trace that being together started to outweigh lingering wariness of being hurt once again. One step or misstep at a time their relationship was becoming very real. Despite scars and a limp from his bull incident Trace was beginning to find acceptance and more importantly love. With Grady and Sierra discovering their own attraction to each other the two couples were working together. And with the air charged with passionate energy it's a wonder the marina doesn't catch fire. Hey you know what they say -- with a little help from your friends.

There was definitely a time there while reading this book that I unconsciously nicknamed Dakota calamity Jane. She was endearing and guileless but just an accident waiting to happen. Just couldn't help caring what happened to all four of the friends and at the same time enjoying their escapades. This is a laugh out loud story and one you won't want to put down. So turn down the lights just a little, snuggle before a fire and prepare yourself for a warm fuzzy read. I promise. Enjoy
SUMMARY
At sixteen, Dakota Dunn was America's Pop Princess. Now twenty-five, she's all grown up—and definitely washed up. She decides to head to her parents' lakefront retreat in Tennessee, fixing to write songs and transform her image from squeaky clean to kickin' country.

Turns out her folks have handed things over to sexy, if cranky, cowboy Trace Coleman—a former bull riding champion benched by injuries. He's none too happy about Dakota's arrival—and makes no secret of it. But though Trace is rough around the edges, Dakota feels a pull of attraction she can't quite shake. For all his brooding, Trace has an animal magnetism that may just lead Dakota to dig in her heels and hold on tight...


---
What do you think about this review?
Comments
1 comment posted.
Re: So the real question is -- who needs a prince charming any way

I LUV Luann McLane, she's a new fav author for me.
(Susan Hussein 8:16pm November 23, 2009)
Registered users may leave comments.
Log in or register now!