"A fabulous paranormal romance that boasts both plot complexity and a unique spin"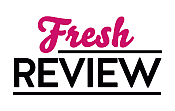 Reviewed by Katherine Petersen
Posted September 21, 2009

Danni Jones follows the stranger to a cave where they see a woman with two children and a man holding something and looking bereft. An angry voice comes from the cave depths, but Danni can't understand the words. Following this vision, the same man, Sean Ballagh, appears at her door, telling her of a past she doesn't remember. She and her mother and brother disappeared one night from Ballyfionuir, an Irish village on the island of Fennore. Danni doesn't remember having a brother, and the last time she saw her mother was when she dropped her off at preschool when Danni was five and never came back.
Sean's arrival and story prompt a skeptical Danni to do some research of her own. She confirms her father is still alive and reads a newspaper account of what apparently happened on that fateful night 20 years ago. But her most startling discovery is finding out Sean died that night. Sean gives Danni an heirloom necklace; he says it's a charm to keep her safe, but when she puts it on, she and Sean fall through the floor to land in Ballyfionuir twenty years in the past.
Confused and alone, except for Sean, who is truly alive with her at this point, Danni tries to make sense of how they got to Ireland and why. Sean's grandmother, Colleen, tells her that she has the answers if she only looks hard enough. That gives Danni about two days to determine how to manipulate events to save Sean and prevent the shattering of her own family.
Erin Quinn has written a terrific debut novel in HAUNTING BEAUTY. Her unique spin on time travel and ghosts will captivate readers. Fans of paranormal romance will relish this tale so rich with magic and mystery, especially those with a passion for Ireland. Quinn's prose has a fluidity to it, generally seen in more "literary works." Her vivid descriptions make it easy to feel as if you inhabit the novel along with the characters, especially in Danni's visions. It's difficult for a novel to stand out from the rest with the popularity of paranormal romances these days, but Quinn has risen to the challenge with HAUNTING BEAUTY, a story that boasts both a complex plot and a new spin on the paranormal elements. I look forward to reading the sequel HAUNTING WARRIOR as soon as possible.
SUMMARY
Danni always believed she was an abandoned child. Then the seductive Sean Ballogh appears out of nowhere with a startling story challenging everything Danni thought was true. He claims that Danni's family has been searching for her ever since she disappeared twenty years ago. He's come to bring her home to Ireland.
Now, Danni must rewrite history to save her family, to fight a force more evil than she ever imagined, and to reunite herself with the man she was destined for—or risk living forever in time as nothing more than an ethereal memory, a tragic and haunting beauty.
Videos
---
What do you think about this review?
Comments
No comments posted.

Registered users may leave comments.
Log in or register now!