"Maturing gracefully is tough!"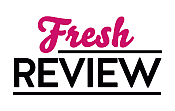 Reviewed by Sharon Galligar Chance
Posted August 29, 2009

For years Tiana Tomlinson was the queen of the Hollywood entertainment shows, always on top of the ratings. But lately her crown is starting to tumble, especially when she learns that she is soon to be joined by a younger co- anchor, just to liven things up a bit. In other words, Tiana, at age 38, is beginning to skew old.
So her boss gives her two options -- have some "work" done or get out. This rankles Tiana, especially when her boss suggests she might want to visit Dr. Michael O'Sullivan -- Tiana's arch enemy on the talk show circuit with who she's had many a battle on the necessity of plastic surgery.
Michael O'Sullivan is better known as "Doc Hollywood," plastic surgeon to the stars. He enjoys encountering Tiana at various functions about town, always needling her about her judgment on the detriments of cosmetic surgery and her low opinion of him. In reality, he respects her thoughts of his profession, and finds Tiana very attractive, just as she is.
Determined not to go down without a fight, Tiana offers her network the option of allowing her to do some harder news features for the show -- ones which focused on celebrities that do good deeds that go unnoticed. When she discovers that Michael is a part of the RxSmile Team going to Africa, Tiana surprises herself by asking if she could tag along to observe. She is amazed to find a whole other side of the good doctor, and soon finds herself falling for him.
Their relationship begins a slow dance of courtship until a tragic accident threatens to tear them apart forever. Can Tiana overlook her fear of being alone and growing older and allow Michael into her life?
Author Jane Porter delivers a beautifully poignant novel in EASY ON THE EYES. As fast paced as an entertainment talk show, and as gritty as a documentary, this book captures a mature woman's dilemma of how to grow old gracefully. It's tough getting old in this day and age of the young, but Porter throws out a lifeline to all the beautiful, mature, wise women out there who still know a thing or two about life.
SUMMARY
At 38, Tiana Tomlinson has made it. America adores her as one of the anchors of America Tonight, a top-rated nightly entertainment and news program. But even with the trappings that come with her elite lifestyle, she feels empty. Tina desperately misses her late husband Keith, who died several years before. And in a business that thrives on youth, Tina is getting the message that her age is starting to show and certain measures must be taken if she wants to remain in the spotlight.
It doesn't help that at every turn she has to deal with her adversary--the devilishly handsome, plastic surgeon to the stars, Michael Sullivan. But a trip away from the Hollywood madness has consequences that could affect the rest of her life.
---
What do you think about this review?
Comments
No comments posted.

Registered users may leave comments.
Log in or register now!