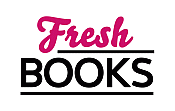 Fall into September books you'll love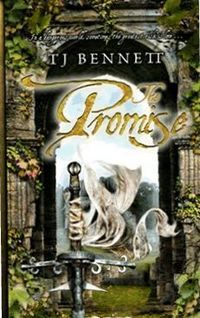 The Promise, May 2009
In a dangerous world, sometimes the greatest risk is love...
by T J Bennett

Medallion Press
Featuring: Alonsa García de Aranjuéz; Günter Behaim
375 pages
ISBN: 1933836962
EAN: 9781933836966
Paperback
Add to Wish List

Purchase
"Can love start before "death us part"?"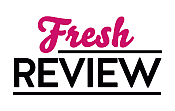 Reviewed by Audrey Lawrence
Posted June 22, 2009

Friendships forged in battle are stronger then the steel of their swords and the friendship between two professional mercenaries, Martin and Gunter, was strong indeed. So, when Martin realizes that he will not survive from the injuries he sustained in the battle they had fought in northern Italy, he begs his longstanding friend, Gunter Behain, to not only take care of his beautiful fiancée, but to marry her as well! Scarred physically and mentally by life, Gunter seldom made promises, but when he gave his word, he vowed with his life to keep the promise.
Callous as the arrangement may seem, Gunter was almost sure that Martin had detected how the beauty of Martin's intended, Alonsa Garcia de Aranjuez, had affected him, despite his attempts to control his interest. Martin knew that Günter would love her. The only little glitch in these fine plans was that Alonsa's was now more determined than ever to never marry again.
Ten years earlier, she had not run away with a gypsy. Bitter and insulted at the rejection to his pride, the spurred lover has angrily cursed Alonsa by saying every man that loved her would die. When coincidence became fate, Alonsa was petrified by her feelings for Gunter and that , if she married him, would ultimately lead to his death!
Alonsa confides in her companion, Ines, a war weary camp widow, of her dilemma, but is afraid to tell Gunter. For his part, he senses she is hiding something, but since he admires her grit and determination as well as her beauty, he decides on a new strategy for this battle.
Returning to the setting of her very well received debut novel, "The Legacy", T.J. Bennet has spun a captivating, yet realistic love story connected to the Battle of Pavia in 1525. Forming a very effective foil to the love dance between the two main characters, the unlikely romance between Inez and the young Fritz is a delight to watch unfold. Struggling with adversity, yet finding joy in small moments, they strive to protect each other as they follow Gunter and Alonsa on their journey. Filled with humour, sparkling wit, sexy escapades and lots of suspense, you will want to read on to see if love's plan can succeed.
SUMMARY
In 1525, Günter Behaim is a Landsknecht (a professional soldier in the service of Emperor Charles V). Günter has been betrayed by love and promises not kept. As a result, he has sworn to make few promises of his own and keep those unto death. However, when his friend is mortally wounded while saving Günter's life, he gives a pledge to marry his betrothed. To keep his promise, Günter must use every weapon in his romantic arsenal to convince the reluctant woman to marry him. As his passion for her grows, he realizes he is falling in love. Is he prepared to risk his worst fear: having his heart rejected once more?
The Spanish beauty Alonsa García de Aranjuéz is determined to withstand Günter's relentless pursuit. Haunted by a gypsy's curse on any man who loves her, Alonsa yearns for Günter, but fear for his safety forces her to rebuff him. As she struggles to deny the growing attraction between them, she begins to realize that fate may have other plans. With danger surrounding them, will Alonsa bite from the forbidden fruit? Or will Günter be bitten instead by the mysterious misfortune that seems to plague any with the courage to become ... Alonsa's love?
---
What do you think about this review?
Comments
No comments posted.

Registered users may leave comments.
Log in or register now!