"Horrific acts and a missing four-year-old will pull you into the deep water of Bone Lake."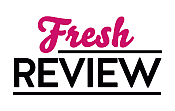 Reviewed by Sabrina Marino
Posted May 17, 2009

After her husband's death, Ruby made the difficult decision to take a job driving a bus in Iraq for a year. She left her four-year-old daughter with her sister, Misty.
Back in Texas a year later, Ruby is anxious to see her daughter, but also anxious to turn over evidence secretly given to her by a coworker before she was killed. As Rudy waits by the luggage conveyor belts, looking around for any sign of her family, her backpack is stolen, and the evidence with it.
After realizing her sister is not going to arrive, Ruby rents a car and drives to her home on the lake, only to discover a drugged man on her lawn, who shoots at her. Sheriff's deputies arrive and send Ruby to safety where she encounters Sam, her late husband's foster brother, who has done time in prison. As they watch, her house explodes, one deputy is badly injured and the other one killed. Sam tries to help one of the deputies and is injured. Two bodies are discovered in the burned house, neither of them her sister or daughter. So who are they? Rumors connect Sam to Misty. Could he be involved? Then police discover a body in Bone Lake along with Misty's car.
Sam McCoy wants only to finish the terms of his parole, but Ruby needs his help. Law enforcement thinks he is guilty. He should just walk away, but there is no way he can deny Ruby. Together, they try to discover who has her family, but death follows Ruby wherever she goes. The extreme length the killer goes to is bone-chilling and the horror of what may be in store petrifies her. Ruby thinks she knows what he wants, but she does not have it anymore. It seems someone in the Sheriff's department may be dirty, too, and Sam's involvement is sure to put him back in prison.
BENEATH BONE LAKE continues Colleen Thompson's fantastic storytelling. The fleshed-out characters, the setting and the suspense will keep you reading page after page.
SUMMARY
Ruby Monroe knows she's way out of her depth the minute she lays eyes on Sam McCoy. She's been warned to steer clear of this neighbor, the sexy bad boy with a criminal past. But with her four-year-old daughter missing, her home incinerated and her own life threatened by a tattooed gunman, where else can she turn?
Drowning in the flood of emotion unleashed by their mind-blowing encounters, Ruby is horrified to learn an unidentified body has been dredged up, the local sheriff is somehow involved, and Sam hasn't told her all he knows. Has she put her trust in the wrong man and jeopardized her very survival by uncovering the secrets...
BENEATH BONE LAKE
---
What do you think about this review?
Comments
2 comments posted.
Re: Horrific acts and a missing four-year-old will pull you into the deep water of Bone Lake.

WOW! This sounds terrific. Just my kind of book! I love mysteries, suspense and thrillers. Will be looking for this one!
(JoAnn White 8:58am July 14, 2009)
If my 4-year-old were missing, I would also look to who could best help! Good for Ruby!
(LuAnn Morgan 4:41pm July 14, 2009)
Registered users may leave comments.
Log in or register now!