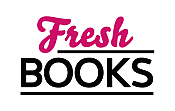 November's best reads...
"Excellently written forensic thriller that will engage readers and hold their attention throughout."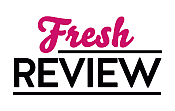 Reviewed by Vicky Gilpin
Posted May 16, 2009

Mystery Psychological | Thriller Medical
David Hunter is certain he is not running away from London to the United States. He ran away from tragedy before when his daughter and wife were killed. However, after an uncaptured lunatic tried to kill him and precipitated a breakup with his lover, David feels justified in trying to bury himself in his work in a different locale, trading tea in England for coffee in Tennessee.
To that aim, he allows his friend, the director of the Forensic Anthropology Center, to talk him into assisting on an unusual body that has been found. Trying to find his professional sea-legs after time away from human interaction, while also dodging suspicion from the local Tennessee police, an attention-seeking profiler and one of the forensic pathologists, Dr. Hunter feels insecure and often questions his involvement on the case. However, as the bodies accumulate and the clues left by the killer become more unusual, David can feel himself drawn back into the world of professional inquiry.
A fast-paced mystery in the style of CSI or Bones, WHISPERS OF THE DEAD leads the layperson into the world of forensic science with skill and precision, never elucidating above the reader's potential understanding nor talking down in a condescending manner. Instead, Beckett allows the reader to feel a part of the investigation. In fact, most readers will find themselves jumping to conclusions, identifying possible suspects and second-guessing themselves throughout the book. This kind of interaction with the tale creates an engaging experience with an excellently written book.
SUMMARY
A field of corpses, laid out in a macabre display…A serial killer who confounds even the most seasoned profilers…A doctor whose life has been shattered by crime—plunged into the heart of a shocking investigation… In this masterful new novel by Simon Beckett, #1 internationally bestselling author of Written in Bone and The Chemistry of Death, forensic anthropologist David Hunter is thrust into his first murder investigation on U.S. soil—and his most devastating case yet.

In the heat of a Tennessee summer, Dr. Hunter has come to Knoxville's legendary "Body Farm"—the infamous field laboratory where law enforcement personnel study real corpses—to escape London and the violence that nearly destroyed his life. He's also here to find out if he's still up to the job of sorting through death in all its strange and terrible forms.… Hunter will soon find his answer when he's called to a crime scene in a remote Smoky Mountain cabin—a scene as grisly as it is bizarre.

The body is taped to a table. Everything about the crime scene—the wounds, the decomposition, the microscopic evidence—quickly short-circuits the tools and methods of forensic experts. Within days, Hunter knows he's dealing with a serial killer, someone intimately familiar with the intricacies of forensics. All around him, egos and hierarchies clash—from the boasts of a renowned criminal profiler to the dogged work of a young female investigator—but fate keeps pushing Hunter further into the heart of the manhunt. And the killer keeps coming up with surprises: booby-trapping corpses, faking times of death, swapping bodies—finally turning his sights on after Hunter himself.…

An electrifying race against time, a fascinating journey into the world of forensic science, and a terrifying portrait of a killer in love with death itself, Whispers of the Dead is a thriller of the highest order.
---
What do you think about this review?
Comments
No comments posted.

Registered users may leave comments.
Log in or register now!