"Vampires, Sexy Men, Hot Love Scenes, Suspense, Humor, and Mystery!"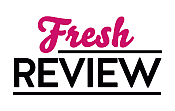 Reviewed by Rachael Dimond
Posted January 20, 2009

Pia Thompson is nearing forty years old and still hasn't found that special someone to share her life with. She decides to go on a singles' tour through Europe in the hopes of meeting Mr. Right. While in Iceland, Pia is challenged by a friend on the tour to hurry up and find herself a hot guy, perhaps one of the two who are walking right by her. Pia decides to talk to the two gorgeous men, not knowing that they are Dark Ones, aka vampires. This chance meeting sets off events that change Pia's tour from anything but relaxing.
After meeting up with one of the guys back in her hotel room, the next morning Pia finds a dead body in her bathroom. Pia's date is gone and she is left holding the murder weapon. After someone catches her in this compromising situation, Pia runs for her life and ends up in a tug of war battle between The Dark Ones and a Brotherhood. They seem to think she is their Zorya even though Pia has no idea what that even means. Pia swears she's not a Zorya but then why are there ghosts following her all around now?
She finds herself in a love triangle between two men and Pia must make the choice between following her heart or doing what destiny has decided for her. Will Pia find love on the tour, find the killer, and make it out alive? Who are The Dark Ones and The Brotherhood and why do they all want Pia's hand in marriage?
ZEN AND THE ART OF VAMPIRES is the seventh book in the Dark Ones Series by paranormal author Katie MacAlister. Although this is the sixth book, it can definitely be read independently. The next book in the series Crouching Vampire, Hidden Fang is due out in May 2009 and continues the story with the same characters. I found Katie MacAlister's writing addicting, humorous, suspenseful and all around fun to read!
The characters are well drawn out with every person being unique down to the ghosts. I loved the references to the Buffy and Angel TV shows which I found hilarious for the character to blurt out when meeting vampires for the first time.
The love scenes were sexy and the chemistry between the characters was sizzling. Katie MacAlister surely knows how to entertain her readers and I was glued to ZEN AND THE ART OF VAMPIRES from page one to the last. I anxiously look forward to reading the rest of Pia's adventures in the next book.
SUMMARY
Is it possible to love two vampires at the same time?

Pushing forty and alone, Pia Thomason heads to Europe on a singles tour, hoping to find romance. What she finds are two very handsome, very mysterious, and very undead men. And she learns that where vampires are concerned, love isn't the only thing at stake.
---
What do you think about this review?
Comments
No comments posted.

Registered users may leave comments.
Log in or register now!