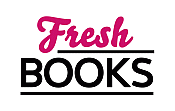 Spring for these books in March
"Unexpected Connections"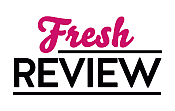 Reviewed by Stacey Hayman
Posted May 5, 2009

Romance Suspense | Romance Contemporary
Cassie's brother Dan was a pilot, he lived to fly. After leaving the Air Force he bought his own helicopter and started taking businessmen and tourists around the Hawaiian Islands. Flying over the Waimae Canyon alone, Dan lost control and didn't survive the crash. The police on Kauai are saying it's an accident but Cassie knows they're wrong.

His best friend, and fellow Air Force Pararescueman, Caleb "Cal" Wilson has come to Kauai in response to a letter Dan sent. Unable to get a hold of Dan, Cal decides to break into Dan's house and meets Dan's sister instead. Small wonder, Cassie isn't happy to find a stranger climbing through the window and pulls a gun on him. It's a rocky start to what becomes a semi-functional partnership, both focused on finding the truth behind Dan's death.

Poking into business that could get them into trouble with the law, and also with some criminals, the pair get closer to each other while getting closer to the truth. But will Cassie be able to handle it if Cal exposes secrets from Dan's past showing he wasn't exactly the hero she always thought him to be? And can Cal work past his own family hang-ups to admit he's not going to be able to walk away from Cassie?

The characters are so very likable, the action is fast, and the ending satisfies, what more do you need? Set in the same location as Your Mouth Drives Me Crazy, you might expect to see Kane and Annie again, but they're on an extended honeymoon during this story. Other characters, such as Ted Greene and Josh Windsor, are part of the main action. A fun, flirty book, this should make it into your beach bag for sure.
SUMMARY
Aloha, Gorgeous...
Cassie Montgomery was in no mood for messing around—until she got an eyeful of the sizzling-hot miscreant breaking into her half-brother Dan's Hawaii home. Turns out he's not a criminal, but a friend who's just as suspicious of Dan's "accidental" death as she is. Cassie's beyond tired of bashing heads with thick-skulled local law enforcement, so there's only one thing for it: team up with Caleb Wilson, and try to keep her secrets—and hands—to herself...
Having a gun trained on him is nothing new for Cal. But when said gun is brandished by a goddess sporting short-shorts, a bad attitude, and a hidden agenda? A man should consider his choices very carefully. Option one: Seduce first, ask questions later. Option two: Find out why she's in his Air Force buddy's torn-up house, then seduce her. Option three: Let the islands do their work and let the woman behind the weapon seduce him...
---
What do you think about this review?
Comments
No comments posted.

Registered users may leave comments.
Log in or register now!