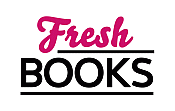 Your August adventures in reading
"Playing in Politics Can Be Hazardous to Your Health"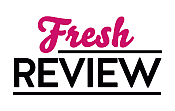 Reviewed by Stacey Hayman
Posted March 18, 2009

Museum director Dr. Diane Fallon has been replaced as the head of Rosewood's Crime Lab. She's been replaced by Lloyd Bryce, pal of newly elected Mayor Jefferies, but he has no experience to speak of. Another political appointee is the Police Chief, Edgar Peeks, who probably shouldn't have his job either. When Diane won't allow Bryce free access to labs that belong to the museum, tension between museum personal and police escalates. The day after, Diane is pulled over by a policeman holding a grudge from a previous incident. He attempts to kill her, inflicting plenty of damage, but his overconfidence leads to his death instead. With leadership in the police department becoming more unreliable and after key players are murdered, Diane is called upon by members of the force to start her own investigation. What she finds seems to be a wide circle of corruption.

Diane's boyfriend Frank is a Detective with Atlanta's fraud unit and his current case is focused on identity theft. Someone is stealing identities to open new loans and then let the real person deal with the consequences. Because Atlanta is so close to Rosewood, it doesn't take long to see there could be a connection between Frank's case and Diane's investigation. But it will mean careful handling and smart teamwork to figure out who's playing what part in these crimes.

SCATTERED GRAVES may be the sixth book in the series, but it was easy to grasp key players and facts right away. The characters are likable, the fast-pace of the plot is engaging, and the solution is satisfying. Having a museum for a setting and adding in forensic research details help this book stand out from the crowd.
SUMMARY
Local politics get nasty when Rosewood, Georgia, elects a new mayor—and Diane Fallon is replaced with an incompetent crony as head of the crime lab. But just as she's adjusting to life without murder, the newly appointed chief of police and the mayor are shot dead. Back on the job, Diane realizes that no one is safe—least of all her.
---
What do you think about this review?
Comments
No comments posted.

Registered users may leave comments.
Log in or register now!