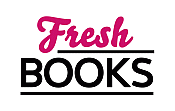 Fall into September books you'll love
"WARNING! Read at your own risk. Highly addictive."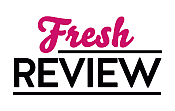 Reviewed by Rosie B
Posted March 12, 2009

Runa Wagner thought she had found the man of her dreams when she met bad boy Shade, until the night she walked in on him with two other women and her whole life changed. Attacked while fleeing Shade's apartment, though Runa survived, she'll never be the same again. Now her life's become about two things; hurt Shade and hunt down and kill the thing that attacked her. When she's captured by someone who hates Shade more than even she does, she ends up bound to the very man she loathes.
Shade had hoped he'd never see the irresistible Runa again. A Semiunus Demon with a love-curse place on him, Shade knows he can never fall in love, because if he does, he'll spend the rest of eternity in everlasting torment. When an unexpected enemy tricks Shade into bonding Runa to him as his lifemate, neither are prepared for the consequences. With the ruthless enemy hunting them down, Shade and Runa find themselves battling him and the forced bonding they're both determined to get out of, no matter what. But as the enemy moves closer and closer, that very bond may be the only thing left they can depend on.
After captivating readers with PLEASURE UNBOUND, rising star Larissa Ione takes her already well crafted and unique demon world to new heights with DESIRE UNCHAINED. The sex is darker, hotter, wickeder and wonderfully erotic; the vengeful enemy is diabolical, and the storyline is unparalleled. Ione is a master at creating tortured, sexy bad boys that are full of flaws and make you melt. She's just as skilled when it comes to creating the right woman to handle anything that demon throws her way, and then some. Add to that the meticulously crafted memorable supporting characters and you'll find yourself delving into a world where good and evil are forever changing. DESIRE UNCHAINED may only be book two in her Demonica series but I'm completely head-over-heels in love. I have never been so enthralled with a series before. With the end of each book, I'm left desperately wanting more. I feel like an addict looking for his next fix. Thank god the next book in this series comes out March 31st. I don't know if I can last much longer than that, especially since it's about my favorite tortured demon brother, Wraith.
SUMMARY
Pleasure is their ultimate weapon . . .

Runa Wagner never meant to fall in love with the sexy stranger who seemed to know her every deepest desire. But she couldn't resist the unbelievable passion that burned between them, a passion that died when she discovered his betrayal and found herself forever changed. Now, determined to make Shade pay for the transformation that haunts her, Runa searches for him, only to be taken prisoner by his darkest enemy.


A Seminus Demon with a love-curse that threatens him with eternal torment, Shade hoped he'd seen the last of Runa and her irresistible charm. But when he wakes up in a dank dungeon chained next to an enraged and mysteriously powerful Runa, he realizes that her effect on him is more dangerous than ever.


As their captor casts a spell that bonds them as lifemates, Shade and Runa must fight for their lives and their hearts-or succumb to a madman's evil plans.
---
What do you think about this review?
Comments
No comments posted.

Registered users may leave comments.
Log in or register now!