"A Suspenseful Paranormal Romance That You Won't Want To End!!!"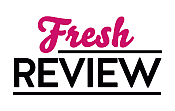 Reviewed by Rachael Dimond
Posted February 25, 2009

Kathy McKenna has had enough of the war between the vampires and werewolves, so she has moved to a small town in the Midwest called Oak Hollow. She bought a log house and opened a used and new bookstore that she runs all by herself.
Business is lacking but after a visit from a vampire named Rafe Cordova, sales pick up a little. Rafe has made his attraction for Kathy well known, and he isn't shy about asking her out. But the last thing Kathy wants to do is to get into a relationship with a vampire!
Rafe continues to visit Kathy in the hopes of winning her over. In the mean time the town is full of paranormal beings, just the sort of thing Kathy was trying to get away from. The war is still brewing and now there are hunters who will stop at nothing to eradicate the world of paranormal beings.
Kathy finds her life in danger because of her association with Rafe. Will everyone make it out alive or will Kathy become another casualty in this brutal war?
NIGHT'S MASTER by Amanda Ashley was the first book that I've read by this extremely talented author. I was hooked from the first page and immensely impressed with the writing. The dialogue flows brilliantly, the romance is hot, the danger is scary, and the suspense is exciting.
While I normally shy away from longer books, this one being a heavy 364 pages, I didn't want the book to end. There were no boring spots where I yawn and yearn to skip over nonsense. NIGHT'S MASTER is perfection from the beginning to the end. Overall I adored and loved everything about this book and can't wait to read all of Amanda Ashley's backlist books!
SUMMARY
PASSION HAS A DARKER SIDE.

Kathy McKenna was sure that the little Midwestern town of Oak Hollow would be isolated enough for safety, but the moment the black-clad stranger walked into her bookstore, she knew she was wrong. Raphael Cordova exudes smoldering power, and his sensual touch draws Kathy into a world of limitless pleasure and unimaginable dangers.

Oak Hollow was supposed to be neutral territory for supernatural beings. Instead it has become home to an evil force determined to destroy them- and kill any mortal who gets in the way. As leader of the North American vampires, Raphael has always put duty first, but then, no woman ever enthralled him the way Kathy does. And as the enemy's terrifying plan is revealed, Raphael's desire could be a fatal distraction for all his kind, and for the woman he has sworn to love forever.
---
What do you think about this review?
Comments
No comments posted.

Registered users may leave comments.
Log in or register now!