"The author of the amazing Paladin series kicks off a new series featuring a very sexy Viking warrior"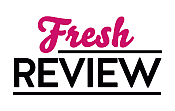 Reviewed by Rosie Bindra
Posted December 17, 2008

Feared by his own people, Ranulf Thorsen is a Talion, a chosen warrior for the Kyth. As the executioner for renegade Kyth, Ranulf is looking forward to retirement after having served the current Kyth matriarch, Grand Dame Judith, for a thousand years. Before he can retire though, he needs to investigate a fiery blaze that was set in a nightclub. Not only is the person responsible a renegade Kyth, but he's also a Talion, making it almost impossible for anyone to take him down.
When a fire breaks out at a nightclub she frequents, Kerry Logan helps rescue the people inside, awakening her Kyth powers and putting herself right in the path of a violent killer. With no knowledge of her Kyth heritage, Kerry is reluctant to accept the news that she's anything but human, but she can't ignore the facts for long. Though another Kyth is sent to help initiate Kerry into their people, it's Ranulf she turns to when things get worse.
Convinced he just wants to retire and live out the rest of his life alone, away from other Kyth, Ranulf is prepared to do anything to avoid complicating his life, even deny his passion for Kerry, especially when he finds out the true extent of her powers. But some things just can't be ignored. With the enemy hot on her trail, Kerry needs all the help she can get to stay out of the hands of a twisted killer, and the only person strong enough to help her is Ranulf.
Alexis Morgan, author of the popular Paladin series, kicks off her sexy new Talion series with DARK WARRIOR UNLEASHED. If you thought the Paladins were hot, wait till you check out these guys. What I really liked about this book was the balance between the hero and heroine. As strong as Ranulf is, Kerry is just as strong and can hold her own against the tough Viking warrior. Also, the villain isn't some unknown bad guy thrown in just to further along the story. You get to know him and see how truly evil and vicious he is. With all those factors and some great secondary characters that'll keep you wanting more from the series, the Talions are sure to become as popular as the Paladins, if not more so.
SUMMARY
He's on a mission to annihilate the enemy.
A Talion enforcer, Ranulf Thorsen has served his people for a thousand years, delivering the eye-for-an-eye justice by which his kinsmen live. Weary of the centuries- long fight, the fierce warrior with icy blue eyes has secluded himself on a mountain far from the chaos of the modern world below. Now he's been summoned to face the most dangerous battle of his life -- and the fate of his people is on the line.
But when he meets the beautiful woman he has sworn to defend...
Ranulf and his bitter rival, fellow Talion Sandor Kearn, must find the rogue Kyth who set a violent fire in a nightclub. The near-deadly blaze's unlikely heroine, Kerry Logan, is also a Kyth, possessing the ancient Nordic people's unique ability to manipulate human energy. She just doesn't know it yet.
...who will protect his heart?
Kerry finds more than comfort in her warrior's embrace, and Ranulf hungers to both defend and claim the petite powerhouse for his own. But with time ticking away and their lives on the line, will Kerry believe the wild tale he's telling her, and master her powers...before it's too late?
---
What do you think about this review?
Comments
No comments posted.

Registered users may leave comments.
Log in or register now!