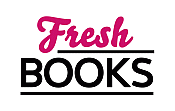 Spring for these books in March
"Wintertime Festivities can be Murder"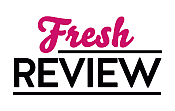 Reviewed by Stacey Hayman
Posted December 3, 2008

Lee McKinney Woodyard, her good friend Maggie, and Lee's husband Joe are all on the Warner Pier Winter Arts Festival Committee. They're volunteering their time, with a few other small business owners, in the hopes of prompting visitors to come to their small corner of West Michigan. Lee is a wiz at working the numbers for TenHuis Chocolade, her Aunt Nettie's chocolate shop, so being in charge of the WinterFest budget is easy, it's being around pompous fellow committee member Mozelle that's hard for Lee.
Part of the planned festivities is a judged art show. When the first judge notifies the committee that he won't be able to complete the job, some fast choices are made and Dr. Fletcher Mendenhall agrees to take over. In a last minute mix-up, Lee becomes the designated driver sent to collect Dr. Mendenhall from the airport. Unfortunately Dr. Mendenhall's been drinking and he becomes incredibly inappropriate while Lee's trying to get them back to Warner Pier. The weather is deteriorating as quickly as her passenger's behavior, leaving Lee in tough situation.
Dropping him off at a hotel seems like the best choice, for both their sakes. After Dr. Mendenhall is murdered in his room, leaving him alone, angry, and amorous seems like it might have been a bad choice. Especially as Lee and her husband become prime suspects. Lee is a suspect because she dropped him off and Joe is a suspect for trying to check on him later. They know they didn't do it, but if they didn't then who did? And even more importantly, why?
THE CHOCOLATE SNOWMAN MURDERS is the eighth book in the Chocoholic Mystery series. Fans of the series will be happy to catch up with familiar characters, but newcomers won't be left in the dark. The connections between characters is hinted at, and often explained, in pleasantly subtle ways. The solution was a surprise with quite a few red herrings toward the end. A fun, cozy Christmas mystery with bonus chocolate trivia, this book could be your entertaining afternoon break from holiday madness.
SUMMARY
The scrumptious—and deadly— hardcover debut of the national bestselling Chocoholic Mysteries.

Lee McKinney Woodyard knows that being in the luxury chocolate business isn't all sweetness and light, and neither is the holiday season. But she tries to draw the line at cold-blooded murder.

As treasurer of WinterFest, Lee is up to her elbows in the arguments, egos, and last-minute mix-ups that happen behind the scenes. But she's coping, even when the guest juror of the art show shows up drunk. Lee leaves him to sleep it off, and is stunned the next day when her husband, Joe, discovers someone has put the visiting dignitary into a permanent state of repose...
---
What do you think about this review?
Comments
No comments posted.

Registered users may leave comments.
Log in or register now!