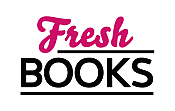 Close out December with great reads
"Merry Gentry is finally dealing with all life has thrown at her as Queen of the Fairies."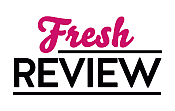 Reviewed by Sue Burke
Posted October 15, 2008

Romance Paranormal | Paranormal - Supernatural | Fantasy
Book seven of the Merry Gentry saga opens with Princess Merry now pregnant with twins and grieving the loss of her lover, Frost. Damaged but recovering from being raped by her Uncle Taranis, Merry is once again surrounded by her royal guards, although her duplicitous family is still doing their level best to separate her from those her love her.
Now Taranis is claiming to be the father of her unborn twins, a claim that Merry knows to be a lie. When someone close to her is killed, Merry, in her fury, calls up the Wild Hunt and demands vengeance. With the world of faerie lining up against her and her insane cousin Cel reluctant to give up his claim on the throne, Merry stands very little chance of wearing the crown anytime in the near future. Forced to watch as those she loves are sacrificed to her quest, Merry begins to question whether being a fairy queen is what she really wants at all.
The series could and probably should end here. Everything is finally tied up. Merry has settled down with the men she loves. Her family has been dealt with. We know who killed her father and she's finally gone back to work. Although the Merry Gentry books have never been among my favorite of the fantasy genre series (pick up Karen Marie Moning's Fae series for a much better escape into the world of faerie) the last two have been the best books of the series. Please let it end on a semi-high note and not drag on and on and fall apart like the Anita Blake books.
SUMMARY
I am Meredith, princess of faerie, wielder of the hands of Flesh and Blood, and at long last, I am with child–twins, fathered by my royal guard. Though my uncle, Taranis, King of Light and Illusion, claims that he is the true father since he abducted me from my home, betrayed, and defiled me. And now he has branded my guards as a threat to my unborn children.

Bearing an heir has placed me halfway to my aunt's throne, that much closer to my reign over the Unseelie Court–and well ahead of her son, my cousin Cel, in this race. Now I must stay alive to see my children born and claim my place as queen.

But not all in faerie are pleased with the news, and conspirators from every court in the realm plot against me and mine. They seek to strip my guards, my lovers, from me by poisoned word or cold steel. But I still have supporters, and even friends, among the goblins and the sluagh, who will stand by me.

I am Meredith Nic Essus, and those who would defy and destroy me are destined to pay a terrible price–for I am truly my father's daughter. To protect what is mine, I will sacrifice anything–even if it means waging a great battle against my darkest enemies and making the most momentous decision ever made as princess of faerie.



---
What do you think about this review?
Comments
No comments posted.

Registered users may leave comments.
Log in or register now!