"Another exciting and suspenseful love story written by one of the best."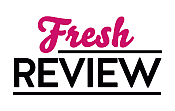 Reviewed by Kay Quintin
Posted October 15, 2008

Romance Suspense | Romance Series
The powerful, deadly and gorgeous Sheriff Jericho Yates has his wedding crashed at the altar when a beautiful stranger is shot in the churchyard in Esperanza, Texas. Jericho's intended bride Macy feels no love for him other than as a close friend and takes this opportunity to cancel their wedding. Jericho is completely in awe of the injured amnesiac woman and feels protective of her, especially when he learns she's two months pregnant.
The gorgeous woman is given the chosen name of Rosie and kept in protective custody by Jericho as she strives to recover her memory. Bullets fly and perilous chases ensue as Rosie and Jericho find themselves constantly sought after by her intended killers, who are determined to retrieve what she has stolen. As they dodge dangerous perils, Rosie and Jericho fall in love while fearing the truth of her unknown past.
When Rosie sees a TV appearance by Governor Daniels of Texas, partial flashbacks of her previous life appear. Upon Jericho's insistence and Rosie's fearful reluctance, they travel to Austin to confront Daniels, who is currently a candidate for President. Rosie learns her real name is Olivia Halprin and she's an employee of the Governor. The shocking connection to the powerful man could change their lives and crush Jericho's dreams.
As usual, Linda Conrad has written an exciting and suspenseful love story to add to The Coltons series. Her characters are warm and colorful. Rosie and Jericho are portrayed as normal people caught up in surreal circumstances with excitement and true love thrown in. The storyline is terrific and it's really hard to put the book down once you start it. I'm waiting in line for the next book in the Colton miniseries.
SUMMARY
Sheriff Jericho Yates was about to marry a friend as a favor when a gorgeous damsel appeared, dodging bullets and running for shelter. He had to help this woman who didn't know who she was.
Rosie wished she could tell Jericho why she'd been running—and how she'd ended up pregnant.
She did know she was falling in love with the handsome, engaged sheriff. Then Jericho's marriage was called off… and he showed Rosie how far he'd go to keep her safe. But once her memory returned, would they lose their chance for a future together?
---
What do you think about this review?
Comments
No comments posted.

Registered users may leave comments.
Log in or register now!