"Bella Andre scores a touchdown pass with GAME FOR ANYTHING"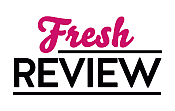 Reviewed by Stacey Hayman
Posted October 6, 2008

Romance Erotica Sensual | Romance Contemporary
Julia Spencer knew Ty Calhoun back in high school, but they didn't really run in the same circles. If only they had known how alike they really were, they might have had more than one date--and one night. Julie's parents were more interested in their social standing than in their daughter and her academic achievements. Ty's dad was a mean drunk who used his son's athletic gifts to make himself feel important. But they didn't know. So after grad night, the two parted ways not understanding each other but also never forgetting. Ten years later, Julia is a successful image consultant and Ty is the San Francisco Outlaws' star quarterback. He's also a man who's in desperate need of a new image. When Julia is hired to help Ty improve his bad boy image, she's not sure if she's more tempted by the big paycheck or the man. Ty's got it just as bad as he realizes that he's been judging every woman since high school against his memories of Julia.

Soon after they begin working together, Ty and Julia discover their best form of communication in non-verbal. As they spend more time together, they begin to openly share their thoughts and feelings. The more they acknowledge their passion for each other, the happier they become. But can they see it or are they still distracted by old hurts. Will they find ten years has been long enough to get over the attraction? Or will they find they can finally share their real feelings and start a future together?

There isn't too much plot to this story, but the characters are likable and they become more interesting as the book goes along. There non-verbal conversations are frequent and they are fairly explicit.
SUMMARY
He's the Super Bowl hero men idolize and women lust after...the bad-boy quarterback with a dangerous edge. But behind his devil-may-care grin, Ty Calhoun hides a desire that only one woman can ever fulfill -- and a memory he can't shake: high school graduation night...and mind-blowing sex with the untouchable girl of his dreams. He would trade every trophy to feel the heat of her sensual, uninhibited lust once more. And he may get that chance...because she's just been hired by the San Francisco Outlaws' new owner to make over Ty's less-than-angelic reputation.
The country's top image consultant, Julie Spencer is a total pro at cleaning up the messes of the rich and famous. Even working with the man who took her virginity and broke her heart ten years ago can't rattle her. Until he touches her again. One caress -- and one very hot kiss -- is all it takes to spark the same knee-quaking electricity, and soon they're mixing business and extreme pleasure. But knowing the danger this bad boy poses to her heart, Julie is determined to keep her distance.
But Ty has a game plan of his own. The more he misbehaves, the more Julie will have to keep tabs on him -- and the more he can give his dream girl some very real thrills, by showing her just how fun it is to be bad. This time around, he's game for anything...especially winning her heart.

---
What do you think about this review?
Comments
No comments posted.

Registered users may leave comments.
Log in or register now!