"Uncontrollable desire...."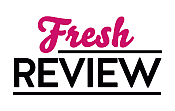 Reviewed by Marie Toussaint
Posted October 5, 2008

Romance Erotica Sensual | Romance Paranormal
Carson Phillips is on the run from the notorious mage Alvaro Magellan, who has held her captive and abused her in more ways than one. The moment that Carson realizes how truly evil he is, she leaves his mansion but takes a talisman that has unimaginable power with her. The only hope that Carson has of surviving is a demon that ignites uncontrollable desire in her that she cannot resist nor deny.
Nikodemus is a warlord that has one mission: kill Magellan and his witch, Carson. When Nikodemus meets Carson, her magic pulls at him. Nikodemus doesn't know whether he should trust the tempting witch because she's his enemy but, at the same time he can't keep his hands off of her. Magellan will stop at nothing in order to get Carson. Will Nikodemus be able to save Carson?
Carolyn Jewel has created a very unique world within this book. At times I felt that world was too complex because there's a fine line when an author is world building -- You don't want to seem like you're talking down to the reader and you don't want to make it hard for the reader to keep with the storyline. I also felt at times some of the characters weren't as well developed because they just came out of the blue without really any explanation as to why there were there in the first place.
I feel the need to let you guys know that some of the love scenes will not be to everyone's cup of tea. The love scenes with Nikodemus and Carson were pretty hot! And, I liked that after everything Carson been through, she was still a good person and wanted to help people in need. Overall, I thought this was a pretty decent book in a unique world and should definitely be on people's to read list.
SUMMARY
A Desire That Can't Be Controlled . . .
Carson Philips is a witch on the run. For years, the notorious mage Alavro Magellan has held her as his psychological prisoner. But once Carson gets a glimpse of the true extent of his evil, she flees Magellan's mansion-- - stealing a stone talisman of unimaginable power on the way. Her only hope for survival is a demon who ignites a voracious hunger in her she can't deny, a longing she can't resist. . .
A Hunger That Can't Be Sated . . .
Nikodemus is a warlord with a mission: Kill Magellan and his green-eyed witch at any cost. But when he meets the desperate Carson, the pull of her magic takes his breath away. He's not sure he can trust this tantalizing woman-- - she's his enemy ---and less sure he can keep his hands off her. But Magellan will stop at nothing to reclaim what belongs to him. Can Nikodemus save Carson before his desire for her destroys them both?
---
What do you think about this review?
Comments
No comments posted.

Registered users may leave comments.
Log in or register now!