"This unique, dangerous and addicting new series is going to leave you begging for more and more!"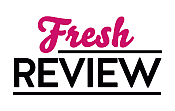 Reviewed by Rosie Bindra
Posted July 18, 2008

Tayla Mancuso is a Guardian, a demon slayer hell-bent on ridding the world of the evil creatures that prey on defenseless humans. When she's badly wounded in a fight with a Cruentus demon, Tayla's rescued only to find herself in a hospital run by demons. Though a demon doctor saved her life, that's not going to stop Tayla from betraying him to prove herself to her fellow Guardians, even if that very demon is the only one who can give her the kind of erotic pleasure she's only dreamed about.
As the chief of staff of UGH, Underground General Hospital, Eidolon has taken an oath to heal anyone who comes through his hospital doors, even if that person's the enemy. With her prickly disposition and her bad habit of murdering his people, Tayla is the last person Eidolon wants to be attracted to, yet the fiery fighter makes him hotter than he's ever been. When demon bodies start piling up with their organs missing, Eidolon and Tayla reluctantly work together to find out the truth, but what they really learn is that the other side may not really be as evil as each has come to believe.
Please, may I have some more? Lots, lots more! I couldn't get enough of this book. Larissa Ione starts her mind- blowing new series with PLEASURE UNBOUND and takes you into a unique and dangerous world where anything goes. She deftly blurs the lines between good and evil until you can't distinguish between the two. For all the paranormal cynics out there, this is one book even you won't be able
to deny. The perfectly balanced mix of fantasy and romance keeps the story moving fast and it all comes to an end eons before you're ready to get off the ride. Ms. Ione has created a bold series that will give other writers in this genre a serious run for their money. I can't wait until the next book in this series releases in April 2009. PLEASURE UNBOUND should come with its own warning: Prepare to become an addict!
SUMMARY
In a place where ecstasy can cost you your life . . .
She's a demon-slayer who hungers for sensual pleasure-but fears it will always be denied her. Until Tayla Mancuso lands in a hospital run by demons in disguise, and the head doctor, Eidolon, makes her body burn with unslakable desire. But to prove her ultimate loyalty to her peers, she must betray the surgeon who saved her life.
Two lovers will dare to risk all.
Eidolon cannot resist this fiery, dangerous woman who fills him with both rage and passion. Not only is she his avowed enemy, but she could very well be the hunter who has been preying upon his people. Torn between his need for the truth and his quest to find his perfect mate before a horrific transformation claims him forever, Eidolon will dare the unthinkable-and let Tayla possess him, body and soul . . .
---
What do you think about this review?
Comments
No comments posted.

Registered users may leave comments.
Log in or register now!