"Father and daughter reunion leads to some interesting moments in this romantic paranormal tale."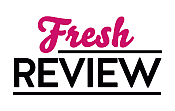 Reviewed by Kate Garrabrant
Posted July 10, 2008

Kitty Sugarman never knew her father because she thought he died in a car accident before she was born. Kitty ends up in her own car accident twenty-four years later, and finds out that her father is alive and living in Las Vegas, Nevada. That may seem like quite a shock in itself but since the accident, Kitty has become a bit furry, as in changing into a cat! And now her father decides to contact her after all these years and wants to see her. Kitty will go see the old man and get the answers to so many questions she has, including why she now has claws and a tail.
Martin Lowe had his own reasons for leaving Kitty's mother pregnant and alone. He is slowly dying of cancer and wants to see Kitty before he dies. Martin is a very rich man and the Felix, which is the head of the Leo Pride and one of the most powerful were-lions in the West. He sends Marcus "Max" Alexander to go and fetch Kitty from the airport. Max loves Martin like a father and would do anything for him, but when he finds Kitty in a women's bathroom fending off an attack in her Leo form, he knows there is more to Kitty than he first thought. He also senses something special about her, much like the feeling one would get when they want a mate. And, this saucy southern gal doesn't seem to mind saying what is on her mind, especially to him.
Kitty's first impression of Las Vegas is not a good one since she was attacked by a mugger right in the airport bathroom. She also doesn't know if she can control her new Leo abilities as she comes to know more about them from Max. Max is there to guide her or rather protect her from Martin's crazed ex-wife and her half brother and sister who would love nothing more to maul her with their own claws. This trip has become an out of control experience as she tries to understanding her growing feelings for Max, who would love nothing more to keep her busy in her hotel room for the remainder of her trip. Who would have thought that a family reunion would be so life threatening?
Kitty is one character who has to WALK ON THE WILD SIDE as she finally meets an absentee father who has handed her down some interesting genes. Part paranormal, part family saga, Christine Warren takes a young woman out of her element and shows her a new side of her life she would have never imagine possible. If you like interesting characters that seem to come out of a soap opera, which include a nice romance with a great hero in that of Max, WALK ON THE WILD SIDE may be the read you are looking for.
I really enjoyed Max's and Kitty's relationship, especially their conversations and the way Max helps Kitty as she explores her new family and situation. When these two become lovers, it is very believable and you are rooting for their happily ever after. WALK ON THE WILD SIDE was a very enjoyable read written by an author who never disappoints.
SUMMARY
In national bestseller Christine Warren's Others novels, vampires, witches, werewolves, and more have come out of the supernatural closet. Now, the world as we know it will never be the same...

Kitty Sugarman is a lot tougher than her name implies. Still, she's content with how her small- town life keeps her removed from all the changes happening in the world—like the Unveiling of the Others. That is, until a near-tragedy strikes and Kitty discovers she has abilities . . .thanks to a father she never knew was alive. He also happens to be a were-lion and leader of one of the most powerful Prides out West.
WALK ON THE WILD SIDE
When Kitty heads to Vegas to find out more about her father, it's his sexy, seductive second-in-command or baas of the Pride, Marcus Stewart, who commands her attention. Now that she has tempted Marcus's hunger for a mate, Kitty finds herself stuck in a vicious struggle for her father's fortune, while deadly unrest stirs within the pride. Kitty's rivals won't rest until she's gone for good, but Marcus will fight until his last breath to save her…even if it means going against the pride.

---
What do you think about this review?
Comments
No comments posted.

Registered users may leave comments.
Log in or register now!