"Beauty, the third of the Muses, finally meets her match."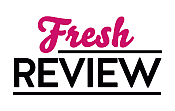 Reviewed by Lissa Staley
Posted February 13, 2008

Romance Contemporary | Contemporary
Zoe Degodessa is going to learn her lesson the hard way. She's been sent from Mount Olympus down to Earth by their father, Zeus, to prove herself. As the Muse of Beauty, Zoe has one year to find a way to inspire beauty in as many people as she can.
She has plenty of money, so Zoe volunteers with a group who helps disadvantaged women dress professionally for job interviews. She also finds work designing store windows in New York City, knowing that her creative choices will inspire the thousands of people who walk past each day. Her year is almost up, and Zoe is feeling uncertain about her intangible success.
When a geeky computer software guy, Theo Maragos, asks Zoe to redecorate his loft before it's featured in a major magazine spread about the New York business scene, she sees the opportunity to prove her talent to Zeus, once and for all. What she doesn't anticipate is just how attractive Theo will be once she begins MAKING OVER MR. RIGHT.
Judi McCoy shows us that love can move mountains, even mythological ones, in this contemporary romance with an ancient Greek twist. The story is a perfect balance of career-focused big-city love story with fantastical details from Mount Olympus. This delightful escape will amuse readers of chick-lit, magical and contemporary romance.
SUMMARY
What is it about a computer geek trapped inside the body of a tall, dark, and handsome man that makes a woman's knees go weak?
Theo Maragos is actually an incredibly successful businessman who is to be featured in a major magazine. And it's Zoƫ's job as the Muse of Beauty to transform him from nerd to hunk. First to go are those wire-framed glasses . . . revealing a devilish twinkle in his blue eyes. Next is a close shave . . . showing off that sexy grin, not to mention dimples that can charm the clothes off this muse. It would be so easy to fall for Theo, but the number-one rule during Zoƫ's exile from Mount Olympus is don't fall in love, especially with a mortal. Will Zoƫ succeed in keeping her heart safe, or will she risk all for a lifetime with her very own Mr. Right?
---
What do you think about this review?
Comments
No comments posted.

Registered users may leave comments.
Log in or register now!