"Lite Chick Lit /Mystery about solving a murder for a ghost"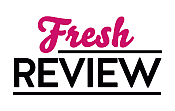 Reviewed by Rachael Dimond
Posted January 13, 2008

Pepper Martin works at Garden View Cemetery as a tour guide. When she isn't giving tour guides of the cemetery, she works as a paranormal private investigator for the dearly departed. She has the gift of being able to see and communicate with ghosts. The ghosts usually come to her for help with solving their problems.
Pepper's newest case is to solve a famous rock and roll star's unexplained death. Damon Curtis was worshipped by women as the lead singer of his group Mind at Large until his untimely death in 1971. The apparent cause of death is overdose, but Damon's ghost is telling Pepper that he didn't kill himself. Damon suspects his former band mate Vinnie Pallucci of murdering him. Even though Pepper wasn't even born yet in 1971, she finds herself drawn to this infamous rock god and feels compelled to help him cross over and get his answers.
Pepper meets the band and investigates them looking for answers. But when one of the band mates is found murdered and his ghost warns her that another band mate is next; Pepper's search for a killer becomes very important. If she doesn't find out who the killer is soon, another member of Mind at Large will be swimming with the fishes! The only problem is, how do you explain to a famous rock band that you communicate with ghosts and that they're warning you of danger to come?
Pepper tries her best to solve the murders while dealing with man trouble. Her ex fiancé Joel is bothering her for the ring back, a cop named Quinn wants a date with her but she doesn't have the time, Dan the ghost hunter is looking kind of interesting, and there's that sexy ghost named Damon Curtis who would make the perfect boyfriend if he wasn't already dead!
TOMBS OF ENDEARMENT is a chick lit type mystery told in the first person point of view. Pepper is reminiscent of Stephanie Plum with her antics, but Stephanie might be a little smarter then Pepper. Pepper is a five foot eleven red head, but her crime solving skills are more comical than Sherlock Holmes to a case. She worries about her hair and clothes when in near death situations instead of fighting for her life. Men rush to her rescue and she doesn't realize the obvious in a couple incidents in the story.
The mystery isn't as tightly crafted as I would like, nor is there enough romance. Pepper's love interests don't seem to particularly like her and treat her rather crappy. The love interest of Damon is kind of far fetched since they hardly know each other and it seems to just be a mutual attraction. There's nothing endearing about any of the men, which is kind of a downer. Overall, this story is more chick lit than mystery or paranormal. If you like your stories fluffy and humorous then this may be for you.
SUMMARY
Cemetery tour guide Pepper Martin never imagined she'd get to meet rock legend Damon Curtis, the bad boy poet who made millions of teenage girls scream. After all, he kicked the bucket years before she was born. But thanks to her newfound ability to chat up the dead, Pepper's got a front row seat perfect for swooning over the still-sexy Damon's latest lyrics. He's convinced that his former bandmate Vinnie Pallucci murdered him back in `71, and he's promised Pepper she won't get any rest or peace until she helps him prove it.
But when Pepper goes behind the music, she finds Vinnie with a knife in his heart and the rest of the band members running for their lives. And if Pepper doesn't snare the killer soon, Damon's next hit from the great beyond might be her swan song.
---
What do you think about this review?
Comments
No comments posted.

Registered users may leave comments.
Log in or register now!