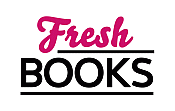 New Year, New Books in January
"Was the conclusion worth the wait??"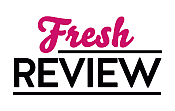 Reviewed by Ed Pichon
Posted January 10, 2008

The end of Frank Herbert's Chapterhouse: Dune is one of the most notorious cliffhangers in science fiction, leaving plot threads developed over the course of 4 books hanging unresolved, and in many cases only hinted at. Nearly twenty years after his death, Frank Herbert's Dune series is finished. Brian Herbert, his son, and Kevin J. Anderson have finished the second of two sequel books, bringing a conclusion to the original six-book series. I wish I could say it was worth the 20-year wait, but I can't.
Sandworms of Dune picks up immediately after the end of Hunters of Dune, and follows the course of the renewed conflict between humanity, the Face Dancers and the Thinking Machines. In a desperate bid, one sect of humans has started resurrecting great figures from the past - a sort of "greatest hits" of Dune characters. To say more would spoil the plot, so I'll leave it at that.
Completion of another artists work is always a difficult task, fraught with many perils, but as understanding as I try to be, I am still left with a number of key problems that no amount of understanding can avoid. Firstly, these books pretty much require you read the six prequel books that Anderson and Herbert wrote previous to tackling the sequel. This is particularly surprising when you consider that the sequel books were based on an outline from Frank Herbert. Secondly, the writing lacks the subtlety and nuance of Frank Herbert's writing, particularly in the latter books of the series. Again, completion is always difficult, but these completions so fall so short of the mark, it has to be commented upon.
However, my biggest complaint is with the plot itself. The characters are pawns of the writers, afflicted with stupidity or insight as required to achieve the authors' desired effect. This is a particularly grievous flaw when those characters are supposed to be extremely intelligent, if not possessing actual superhuman intelligence and prescience. SANDWORMS OF DUNE isn't so much a plot of surprising twists and turns as a chain of deus ex machinas. Even worse, the denouement is a trite series of happily ever after moment that fixes all the tragedies and disasters of the series, robbing them of their impact and value.
Do I recommend this book? Yes, but only because having some sort of conclusion, no matter how flawed, is better than no conclusion at all. Ultimately, Sandworms is a disappointing read, and doubly so - a not very good book to conclude a magnificent series of books, and a wasted opportunity. If they every release Frank's original outline...now that would be something worth reading.
SUMMARY
At the end of Frank Herbert's final novel, Chapterhouse: Dune, a ship carrying a crew of refugees escapes into the uncharted galaxy, fleeing from a terrifying, mysterious Enemy. The fugitives used genetic technology to revive key figures from Dune's past—including Paul Muad'Dib and Lady Jessica—to use their special talents to meet the challenges thrown at them. Based directly on Frank Herbert's final outline, which lay hidden in two safe- deposit boxes for a decade, Sandworms of Dune will answer the urgent questions Dune fans have been debating for two decades: the origin of the Honored Matres, the tantalizing future of the planet Arrakis, the final revelation of the Kwisatz Haderach, and the resolution to the war between Man and Machine. This breathtaking new audiobook in Frank Herbert's Dune series has enough surprises and plot twists to please even the most demanding listener.
---
What do you think about this review?
Comments
No comments posted.

Registered users may leave comments.
Log in or register now!