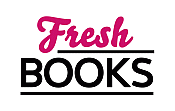 Spring for these books in March
Kevin J. Anderson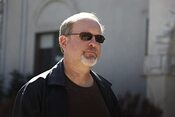 Blogging at Fresh Fiction
Kevin J. Anderson | 20 Questions: DOUBLE-BOOKED
November 10, 2022
1--What is the title of your latest release? DOUBLE-BOOKED, A Dan Read More...
Kevin J. Anderson was born March 27, 1962, and raised in small town Oregon, Wisconsin, south of Madison -- an environment that was a cross between a Ray Bradbury short story and a Norman Rockwell painting. He first knew he wanted to create fiction when he was five years old, before he even knew how to write: he was so moved by the film of War of the Worlds on TV that he took a notepad the next day and drew pictures of scenes from the film, spread them out on the floor, and told the story out loud (maybe this is what led him into writing comics nearly three decades later!). At eight years old, Kevin wrote his first "novel" (three pages long on pink scrap paper) on the typewriter in his father's den -- "The Injection," a story about a mad scientist who invents a formula that can bring anything to life . . . and when his colleagues scoff, he proceeds to bring a bunch of wax museum monsters and dinosaur skeletons to life so they can go on the rampage. At the age of ten, he had saved up enough money from mowing lawns and doing odd jobs that he could either buy his own bicycle or his own typewriter. Kevin chose the typewriter . . . and has been writing ever since. He submitted his first short story to a magazine when he was a freshman in high school, and managed to collect 80 rejection slips for various manuscripts before he actually had a story accepted two years later (for a magazine that paid only in copies). When he was a senior, he sold his first story for actual money (a whopping $12.50), but he never slowed down. He sold his first novel, RESURRECTION, INC., by the time he turned 25. Kevin worked in California for twelve years as a technical writer and editor at the Lawrence Livermore National Laboratory, one of the nation's largest research facilities. At the Livermore Lab, he met his wife Rebecca Moesta and also his coauthor, Doug Beason. After he had published ten of his own science fiction novels to wide critical acclaim, he came to the attention of Lucasfilm, and was offered the chance at writing Star Wars novels; he ended up doing 54 projects for them. Along the way he also collected over 750 rejection slips, and a trophy as "The Writer with No Future" because he could produce more rejection slips by weight than any other writer at an entire conference. When asked for advice about how to be a successful writer, he answers quickly: PERSISTENCE! After living in California for 15 years, he and his wife moved to Colorado where they have spent the past decade. He is an avid hiker and camper, doing much of his writing with a hand-held tape recorder while on long walks in Death Valley, the redwoods, or the Rocky Mountains. He is also a great fan of fine microbrews.
Log In to see more information about Kevin J. Anderson
Log in or register now!
Series
Dan Shamble, Zombie P.I.
Books:
Merciless Mermaids, August 2023
Trade Paperback
Merciless Mermaids, August 2023
Hardcover
Double-Booked, November 2022
Dan Shamble, Zombie P.I. #8
Hardcover / e-Book
Dune: The Lady Of Caladan, October 2021
Caladan Trilogy Series #2
Hardcover / e-Book
Kill Zone, March 2021
Mass Market Paperback / e-Book
Vengewar, January 2021
Hardcover / e-Book
Spine of the Dragon, August 2020
Wake the Dragon #1
Trade Size / e-Book (reprint)
Spine of the Dragon, June 2019
Hardcover / e-Book
Hair Raising, May 2019
Dan Shamble, Zombie P.I #3
Hardcover / e-Book
Services Rendered, November 2018
Dan Shamble, Zombie P.I. #7
Hardcover / e-Book
Tastes Like Chicken, December 2017
Dan Shamble, Zombie P.I. #6
e-Book
Blood of the Cosmos, April 2016
Paperback
Writers of the Future Volume 31, May 2015
Paperback / e-Book
Working Stiff, February 2015
Dan Shamble, Zombie P.I #4
Hardcover / e-Book
Slimy Underbelly, September 2014
Dan Shamble, Zombie P.I #5
e-Book
Hellhole Awakening, April 2013
Hell Hole
Hardcover / e-Book
Unnatural Acts, April 2013
Dan Shamble, Zombie P.I #2
Hardcover / e-Book
Death Warmed Over, September 2012
Dan Shamble, Zombie P.I #1
Hardcover / e-Book
Sandworms of Dune, August 2007
Dune
Hardcover
Hunters of Dune, August 2006
Hardcover
Of Fire and Night, July 2006
Saga of the Seven Suns, Book 5
Hardcover
Scattered Suns, July 2005
Book 4 of The Saga of the Seven Suns
Hardcover