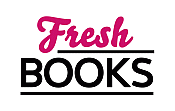 November's best books are here, with something for everyone: suspense, romance, mystery, and more.
"Light-hearted holiday fare"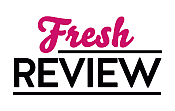 Reviewed by Audrey Sharpe
Posted October 15, 2007

THE CHRISTMAS PRESENT by Lori Foster When Beth Monroe decided to get even with her cheating fiancé, Brandon, by sleeping with his best friend, Levi, she never dreamed that her one night stand would turn into an entire weekend of mind-blowing sex. Beth is overwhelmed by the strong emotions Levi inspires, but she's also humiliated; what will people think when they discover what she's done? So when Levi reveals that he's secretly been in love with her for years, she panics, and runs to her family for sanctuary, with Levi in hot pursuit. Now that he has held the woman of his dreams in his arms, Levi refuses to let her get away. He knows that their friendship has always been stronger than her love for Brandon, and if she can't see that right now, then he'll just have to seduce her body until she surrenders her heart.
IT'S A WONDERFUL LIFE by Karen Kelley Jeremy Hunter loves his life as a Hollywood playboy until a night of debauchery almost costs him his first "break out" role. The studio offers him a choice; prove that he can live as his character for a few weeks, or else. So, with dyed hair, colored contacts and a fake scar in place, Jeremy sets out to convince small-town America that he's really Trey Jones, traveling preacher. In Two Creeks, Texas, he meets and lusts after school teacher Bailey Tanner, but manages to sprain his ankle and is forced to accept Bailey's offer to stay in her guesthouse. Bailey believes she's helping, and falling for, a sweet, humble preacher, who just happens to be sexy as hell. Jeremy knows he shouldn't seduce Bailey, but abstinence has never been his strong suit. Can a wild playboy reform enough to do the right thing?
HOME FOR CHRISTMAS by Dianne Castell Soldier Sebastian Moore broke off his engagement days before the wedding when he found his fiancée in a liplock with another man. So when he meets Lulu Cahill, whose previous boyfriend left her broke and pregnant, they agree to a moment of shared passion and nothing more. But the next morning, Sebastian's family decides to play matchmaker for the couple, and they convince Sebastian to go through with the "un" wedding festivities, with Lulu as the guest of honor. Sebastian knows his family is setting him up, but he's finding it difficult to protest when his instincts keep drawing him to Lulu. With only days before he's scheduled to ship out, he understands why Lulu keeps pushing him away, but that doesn't stop him from wanting her in his arms, forever.
I'M YOUR SANTA will make you appreciate the importance of family. Lori Foster's novella is a real treat. I fell in love with Levi, who is a drool-worthy hero with a heart of gold. Playboy Jeremy in Karen Kelley's novella is more difficult to like, especially because poor Bailey spends so much time feeling unnecessary guilt while he's lying to her. Dianne Castell's hero, Sebastian is honorable and sexy, but I had a problem with him having sex with Lulu just five minutes after they meet. However, the secondary characters are fun, and the plot is unusual. This book is light-hearted holiday fare.
SUMMARY
He's making a list, he's checking it twice—and he's hoping you're more naughty than nice. He's your own personal Saint Nick—sans beard, belly, and red suit—and he's coming special delivery in this sizzling collection...
The Christmas Present by Lori Foster
When Beth Monroe catches her fiancé fooling around, she's out for revenge...and the sweetest kind comes courtesy of Levi, the cheater's best friend. But when their one-hour tryst stretches to an entire weekend, holiday cheer takes on a whole new meaning...
It's a Wonderful Life by Karen Kelley
Hollywood hottie Jeremy Hunter needs to get serious about his acting career, and that means Christmas spent researching his upcoming role. But going incognito as a preacher in a tiny Texas town soon brings wicked temptation in the form of beautiful Bailey Tanner...
Home for Christmas by Dianne Castell
A philandering boyfriend plus an empty wallet add up to LuLu Cahill's worst Christmas ever, until she heads home to O'Fallon's Landing and crosses paths with jilted groom Sebastian Moore. Sebastian is determined to go through with his pre-wedding holiday bash. All he needs is LuLu to fill in for the bride...
---
What do you think about this review?
Comments
No comments posted.

Registered users may leave comments.
Log in or register now!