"Originally clever and funny chick-lit that's a must-read."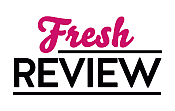 Reviewed by Kay Quintin
Posted September 16, 2007

Contemporary Chick Lit | Women's Fiction
Totally unconventional mom Marta Zinsser just can't imagine how Eva could possibly be her daughter. Marta is a single, unmarried woman and nine-year-old Eva was conceived through an unknown sperm donor. Marta has spent her entire life, even as a child, going against all traditional actions. Eva, however, wants to conform to what everyone else feels is acceptable for "normal" society. Her greatest wish is to "fit in" and be popular. Marta wears baggy pants and combat boots, much to her daughter's disapproval.
Marta, vice president of a New York advertising firm, is asked to open a branch in Seattle. This is where Marta's parents still live. Her mother has been diagnosed with Alzheimer's and this will give them a chance to spend more time together. When the company is sold instead, Marta creates her own advertising agency, Zdesign.
Working hard to please Eva and be the popular parent who attends all the PTA meetings and joins all the committees, Marta struggles to juggle her home-based advertising business at the same time. With all the demands thrown at her from Taylor, the "perfect" mother of the school, she is trying hard to keep her sanity and still keep Eva happy. Eva longs to be accepted by Jemma, Taylor's daughter, and her other snooty friends.
With no desire to have a man in her life, Marta meets Luke Flynn, a real hunk who fills in as a big brother at the school. Luke is fascinated with Marta's unconventional ways. While all the other mothers drive Mercedes SUVs, Marta's passion is her Harley Hog and vintage pickup.
Between desiring Luke and pushing him away, Marta comes to realize she really does want someone to love. OLD MOM OUT is a delightful account of the pressures of an individual who's definitely her own person and fits no normal profile. It's funny, entertaining, original and clearly defined with wonderful characters. You can't help but love Marta and relate to her ups and downs. This story is a must-read.
SUMMARY
Marta Zinsser grew up in a conservative old Seattle suburb and couldn't wait to leave for New York, where she thrived as an independent woman with no need for men--ever--until she decided to have a baby. Ten years later, when her mother becomes ill, Marta realizes that this may be her daughter Eva's last chance to get to know her grandmother. Returning to Seattle, Marta and Eva take up residence on the affluent, technology-drenched Eastside, filled now by snobby old money families and even snobbier nouveau riche. Enrolling Eva in the local school, Marta accedes to her daughter's wishes and agrees to join the PTA despite being horrified by the fancy moms who dominate it. With wealthy husbands, massive homes, nannies, no jobs, and their own hierarchy, the fancy moms have no intention of letting a bohemian mom like Marta into their private circle.
Will Marta be able to carve a niche for both herself and Eva? And when gorgeous maverick Luke Flynn appears in Marta's line of vision, will she find love after keeping it at arm's length all this time?
---
What do you think about this review?
Comments
No comments posted.

Registered users may leave comments.
Log in or register now!