"Another madcap Regency romance adventure."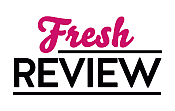 Reviewed by Suan Wilson
Posted August 15, 2007

Felicity Langley began writing to the duke as a lark and over the years, their correspondence has led to a betrothal. After her father's death, Felicity arrives in London with no funds, but she intends to finalize her marriage plans. She and her entourage take residence in an empty house and begin the campaign of appearing financially flush to Society. Felicity's unusual upbringing of following her diplomatic father all over the world and learning different cultures allows her to find atypical solutions to problems. She believes planning and action leads to success.
Captain Thatcher joined the Army after an argument with his family. As the third son, he never expected to inherit the title. After both his brothers die, Thatcher is summoned home, where he discovers his grandfather has been writing letters in Thatcher's name to a young woman. Furious at his grandfather's deception, Thatcher storms to Felicity's residence to break the betrothal. He appears at her door unshaven and in military clothes where he's mistaken as an applicant for the footman's position. Unable to get a word in edgewise, Thatcher is hired. His curiosity keeps him from admitting his identity.
The adventure begins when this beguiling miss develops a passion for her footman. Her plans to marry a duke are in turmoil, and. Thatcher can't keep his hands off this incredible free spirit and audacious liar. The madcap escapade comes to a halt when the deception is exposed and truths must be faced.
The talented Ms. Boyle gives LOVE LETTERS FROM A DUKE her unique twist resulting in a madcap tale filled with quirky characters who are wickedly funny. This Regency romp is a treasure to be read again and again.
SUMMARY
He's at her service . . .
Though she can't afford the coal to heat her drafty Mayfair mansion, Felicity Langley still clings to her dream of marrying a duke—one she's had since her very first curtsy. After all, she's been promised to the very lofty Duke of Hollindrake for the last four years. Now all she has to do is meet him. But what Felicity doesn't realize is that she has met her duke—he's the altogether too handsome man who Felicity has just mistaken . . . for her new footman!
By rights, Thatcher should immediately set this presumptuous chit straight and tell her he has no intention of honoring the arranged betrothal. But he's quickly smitten by Felicity's delightful determination, her irrepressible charm . . . and her breathtaking sensuality. Yes, she'd wed him in an instant were his true identity revealed—but Thatcher's vowed to marry only for love. So begins his deception and his conquest of this uncommon woman who doesn't believe in romance, but is about to find her heart and passion set aflame by the unlikely man she's sworn to resist.
---
What do you think about this review?
Comments
No comments posted.

Registered users may leave comments.
Log in or register now!