"What would you say if your phone rang and God was on the line?"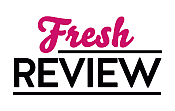 Reviewed by Meghan Fryett
Posted April 7, 2007

Shyam and his five friends who work at an Indian call center find out one evening when everything in their lives seems to go wrong. Shyam is distraught about his ex- girlfriend Priyanka's newly arranged marriage plans, while she can't quite believe she's agreed to marry a complete stranger in under a month. His best friend Vroom is convinced that the call center will be shut down any day and that everyone will lose their jobs. Rhadhika is struggling to be the perfect daughter-in-law and wife in a traditional Indian household, while missing her old life before her marriage. Modeling agencies won't even look at Esha, while all she wants to be is on the cover of a magazine. And finally, the most stoic of the bunch, Military Uncle is trying to make amends with his estranged son, but keeps getting shut down despite his best efforts.
All it takes is one evil boss, a sense of utter hopelessness and a drunk driving accident for God to give them the wake up call they've all been waiting for. Are one near-death experience and a heavenly wake-up call enough to turn their lives around?
Chetan Bhagat's second novel has an interesting premise, but gets mired down with a flippant tone and a rushed timeline. Reminiscent of the angst that character Rob Gordon suffers over his ruined relationships in Nick Hornby's HIGH FIDELITY, ONE NIGHT AT THE CALL CENTER straddles the line between Lad Lit and a novel peppered with black humor. Overtones of hatred towards the United States and the constant insulting of "stupid Americans" make a bitter pill for U.S. readers to swallow.
SUMMARY
Press 1 for technical support.
Press 2 for broken hearts.
Press 3 if your life has totally crashed. . . .
Six friends work nights at a call center in India, providing technical support for a major U.S. appliance corporation. Skilled in patience–and accent management–they help American consumers keep their lives running. Yet behind the headsets, everybody's heart is on the line.
Shyam (Sam to his callers) has lost his self-confidence after being dumped by the girl who just so happens to be sitting next to him. Priyanka's domineering mother has arranged for her daughter's upscale marriage to an Indian man in Seattle. Esha longs to be a model but discovers it's a horizontal romp to the runway. Lost, dissatisfied Vroom has high ideals, but compromises them by talking on the phone to idiots each night. Traditional Radhika has just found out that her husband is sleeping with his secretary. And Military Uncle (nobody knows his real name) sits alone working the online chat.
They all try to make it through their shifts–and maintain their sanity–under the eagle eye of a boss whose ego rivals his incompetence. But tonight is no ordinary night. Tonight is Thanksgiving in America: Appliances are going haywire, and the phones are ringing off their hooks. Then one call, from one very special caller, changes everything.
---
What do you think about this review?
Comments
1 comment posted.
Re: What would you say if your phone rang and God was on the line?

I have read this book -- and I have to tell you. I much prefer the book HANDLE TIME by Lincoln Park to this book. I was not prepared for the amount of slights against Americans laced throughout this book. I also felt that it was boring and robotic. Maybe Indians can relate to ONE NIGHT, but if you are from the United States, you will, hands-down, prefer to read about the American call center experience in the pages of HANDLE TIME.
(Denise Douglas 7:51pm October 22, 2008)
Registered users may leave comments.
Log in or register now!