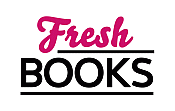 June blooms with love and intrigue
"The Women's Murder Club comes together to protect one of their own."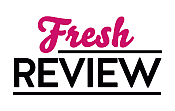 Reviewed by Tanzey Cutter
Posted April 6, 2007

When Fred Brinkley opens fire on the top deck of a ferry, three people are killed and two seriously injured. One of the victims fighting for her life is Claire Washburn, chief medical examiner of San Francisco and member of the Women's Murder Club. SFPD Lieutenant Lindsay Boxer promises Claire, one of her best friends, that the madman will be caught and brought to justice. But the investigation takes an unusual turn when Brinkley shows up at Lindsay's home and turns himself in. It now falls on Assistant District Attorney Yuki Castellano, a third member of the Women's Murder Club, to prosecute the unstable murderer; and it will be the toughest trial she's ever handled. Newspaper reporter Cindy Thomas makes up the rest of the club and supports her best friends every way possible in this case.
While all this is going on, a different type of crime spree is terrifying the city. Children of wealthy families, along with their nannies, are being kidnapped, but a ransom is never demanded -- and the children are never found. Pressure mounts as Lindsay and her new partner uncover some puzzling clues. Added to the emotional atmosphere is Lindsay's change in rank and job description, as well as her uncertain relationship with her long-distance lover.
Just when both cases seem to be solved and under control, things take an awful turn for the worse -- a madman is released and everyone is in danger again. What can the Women's Murder Club do now?
It's another winner for the collaboration of James Patterson & Maxine Paetro. This series gets better with each new story about this close-knit group of four women, who stand up and fight with all they have for equality and justice. I can't wait to see what's next for the Women's Murder Club!
SUMMARY
When a horrifying attack leaves one of the four members of the Women's Murder Club struggling for her life, the others fight to keep a madman behind bars before anyone else is hurt. And Lindsay Boxer and her new partner in the San Francisco police department run flat-out to stop a series of kidnappings that has electrified the city: children are being plucked off the streets together with their nannies-- but the kidnappers aren't demanding ransom. Amid uncertainty and rising panic, Lindsay juggles the possibility of a new love with an unsolvable investigation, and the knowledge that one member of the club could be on the brink of death. And just when everything appears momentarily under control, the case takes a terrifying turn, putting an entire city in lethal danger. Lindsay must make a choice she never dreamed she'd face--with no certainty that either outcome has more than a prayer of success.
---
What do you think about this review?
Comments
No comments posted.

Registered users may leave comments.
Log in or register now!