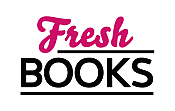 Pick up great June books for summer reading
"Another sparkling Regency romance by one of the best."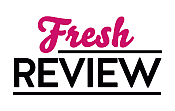 Reviewed by Lenore Howard
Posted March 15, 2007

Susanna Osbourne, whose mother died in childbirth, was orphaned at the age of 12 when her father committed suicide. The young girl ran away from the estate where she and her father lived, believing she was now considered a burden by the adults. She never learned what led her father to such a drastic action, other than that it had something to do with the Edgeworths at a neighboring estate -- Viscount and Viscountess Whitleaf. Susanna ended up as a "charity girl" at Miss Martin's School for Girls in Bath and later became a teacher there, with a group of close female friends as her new family. She's managed to build a satisfying, if not exciting, life from the ruins of her past.
Susanna accepts an invitation to go to Somerset with one of her recently married friends and is enjoying the change of scenery and a rare holiday when she's introduced to Peter Edgeworth, a handsome young man who also happens to be the newest Viscount Whitleaf. He appears shallow, full of silly flattery, and too charming for his own good, and even if he had a different name, Susanna is sure she would not like him.
Peter Edgeworth is liked by just about everyone who knows him, particularly young ladies. Thus he's intrigued by the beautiful Miss Osbourne's apparent disdain not only for flirtation, but for his flirtation in particular. Of course, this only makes him more determined to bring a smile to her solemn face. As he gets to know Susanna and sees her humor, intelligence, and spirit, he's surprised by the depth of his feelings for her. And after learning of Susanna's past, he's determined to help her find answers to questions and face some of her demons -- even if it means he might lose her forever.
Another sparkling entry in the Simply series, this book introduces two people who believe their paths have been long since laid out for them, but who eventually discover that they are in control of their own destinies. Peter and Susanna's love grows slowly and tenderly, and Peter's laid back exterior hides a kind and generous heart. Susanna's courage is inspirational as she searches for the answers to questions that have haunted her for years.
SUMMARY
On a splendid August afternoon Susanna Osbourne is introduced to the most handsome man she has ever seen... and instantly feels the icy chill of recognition. Peter Edgeworth, Viscount Whitleaf, is utterly charming—and seemingly unaware that they have met before. With his knowing smile and seductive gaze, Peter acts the rake; but he stirs something in Susanna she has never felt before, a yearning that both frightens and dazzles her. Instantly she knows: this brash nobleman poses a threat to her heart . . . and to the secrets she guards so desperately.
From the moment they meet, Peter is drawn to Susanna's independence, dazzled by her sharp wit—he simply must have her. But the more he pursues, the more Susanna withdraws . . . until a sensual game of thrust-and-parry culminates in a glorious afternoon of passion. Now more determined than ever to keep her by his side, Peter begins to suspect that a tragic history still haunts Susanna. And as he moves closer to the truth, Peter is certain of one thing: he will defy the mysteries of her past for a future with this exquisite creature—all Susanna must do is trust him with the most precious secret of all. . . .
---
What do you think about this review?
Comments
No comments posted.

Registered users may leave comments.
Log in or register now!