"Fantastic sequel to DIVINE BY MISTAKE - both are great fantasy novels."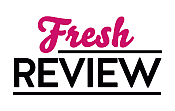 Reviewed by Sue Burke
Posted November 17, 2006

Taking up where DIVINE BY MISTAKE left off, former high school English teacher Shannon Parker is now the Beloved Incarnate of the Goddess Epona in Partholon, which is a long, long way from Broken Arrow, Oklahoma. Thanks to a spell that ripped her out of our world and switched her with the real Lady Rhiannon (unworthy slut and the former Beloved of the goddess), Shannon is now, along with her centaur husband ClanFintan, ruler, savior and beloved of the people of Partholon.
A long brutal war behind her and a happy marriage and impending motherhood ahead, Shannon can't be more content. Her future looms ahead, rosy and bright. Suddenly, the dream not only fades but blossoms into a nightmare of gigantic proportion. A spell-caster takes Shannon out of Partholon and deposits her back in Oklahoma, the last place she wants to be. Although the caster, Clint Freeman, meant for Shannon to be re-exchanged with Rhiannon, they have both ended up in the same world -- ours.
Six months have passed in both worlds, which are mirror images of each other, complete with Doppelgangers. And as Rhiannon is Shannon's double, Clint is ClanFintan's. Like her husband, Clint is an honorable man. And like her husband, he loves her. While Shannon is desperate to return to her new home and the husband she loves, she is torn.
Rhiannon has been up to her old tricks in Shannon's world, causing the people Shannon loves a lot of grief. And Rhiannon isn't finished. What she has planned for Partholon is worse still. It's up to Shannon once again to clean up her Changeling's mess and put an end to Rhiannon's evil, once and for all.
Cast is a fabulous storyteller. Her narrative and ideas are spot on. Shannon may be a smart and sassy heroine, quick with the one-liners, but her heartache and conflict make her vulnerable and sympathetic. Partholon is a fascinating world fully realized with well-drawn characters. I never hesitate to recommend this author's books to customers.
SUMMARY
After being mistaken for a goddess in the mythic world of Partholon, high school English teacher Shannon Parker settled in. She adores her sexy centaur husband, is getting used to her connection to the powerful goddess Epona and thoroughly enjoys the pampering from both! All is looking very right in her world…until she is wrenched from Partholon and sent back to Oklahoma.
As she struggles to return to the world and the husband she loves, Shannon discovers she is not alone.
A great evil has followed her. Now more than just Shannon's future is at stake, and she needs to somehow tap into our world's dormant magic. Her only ally is her husband's mirror image in Oklahoma--a man who loves her too much. Shannon must figure out a way to vanquish the ancient evil and not lose her life, her soul or her heart.
Along the way she discovers that being divine by mistake is a lot easier than being divine by choice….
---
What do you think about this review?
Comments
No comments posted.

Registered users may leave comments.
Log in or register now!