Rough and Ready, December 2006
Viking Series II - Book 6
by Sandra Hill

Berkley Sensation
Featuring: Navy SEALs from Force Squad, SEAL Team 10; Hilda Berdottir; Torolf Magnusson
336 pages
ISBN: 0425213021
EAN: 9780425213025
Paperback
Add to Wish List

Purchase
"Fun and lighthearted futuristic with great characters."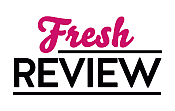 Reviewed by Morgan Chilson
Posted November 17, 2006

Romance Contemporary | Romance Paranormal
Lt. Torolf Magnusson had followed his family into the future, leaving the 11th-century Norselands behind, joining the Navy SEALS and making a new life. But in minutes, he makes a life-changing decision: He must return to the past, if possible, and rid the Norselands of Steinolf, the madman who is torturing people and destroying his homeland.
What Torolf doesn't expect is for his SEAL buddies to offer to go with him. Of course, they just think he's a little crazy and that they'll get a visit to Norway. There's no such thing as time travel... Well, they're in for a rude awakening. And an introduction to a life that is much more challenging than the cushy one they have in America.
Hilda Berdottir is doing her best to keep the women at The Sanctuary safe from Steinolf and his men. All 50 of the women already had suffered at his hands -- mutilations, rapes, the deaths of loved ones -- and now they have hidden away and created a safe area. But the women, after five years, are wanting babies, so they're requesting men. She's not sure what to do and how to take care of their needs without destroying the safety of their homes. Then a Viking longship is shipwrecked right in front of their home and the gods seem to have answered their prayers.
Thus begins a rather lighthearted look at a thoroughly horrible time in history. Ms. Hill mixes the sobering atrocities with the challenging (and unabashedly fun!) courtship of modern men let loose among women who haven't had sex for five years. Clearly, just from that last sentence alone, you can see the possibilities in this book.
I've had a lot of fun with this continuing saga of the Vikings brought forward in time. A great light read!
SUMMARY
A mission of no mercy
It takes nothing short of a miracle to catapult Lt. Torolf Magnusson and his team of Navy SEALs back in time to eleventh-century Norselands. First on the agenda: destroy the evil villain who terrorized his ancestors and a nation.
A surrender so sweet
But when the sexy SEALs find they've landed in the middle of a sanctuary--filled with women, well, Hoo-yah! Their game plans are put on hold, much to the distress of Hilda, the head of the sanctuary. At first resistant, she soon succumbs to Torolf's passionate advances. Suddenly the term "Special Forces" takes on a whole new meaning. But with victory in sight for Torolf, Hilda must face the fact that their love may not survive the test of time...
Watch for: DOWN AND DIRTY, 10/2007
Videos
---
What do you think about this review?
Comments
No comments posted.

Registered users may leave comments.
Log in or register now!