"Fluid, fast-paced, and appealing, with characters I wanted to befriend."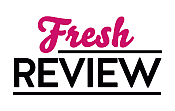 Reviewed by Patricia Woodside
Posted November 12, 2006

The third book in the Grayson's of New Mexico series by Francis Ray, DREAMING OF YOU is the story of Brandon Grayson, the middle child of the Grayson clan. Brandon, an accomplished chef, owns one of the town's hottest restaurants. He's as delightful to the eyes as his food is to the palette. His older brothers have recently married and now his mother, the eternal matchmaker, has set her sights on getting him hitched. Brandon wants no part of his mother's plans and has decided that the best way to avoid them is to take a hiatus from dating.
Faith McBride, a childhood friend and neighboring hotelier, has loved Brandon since they were children. Insecure about her weight and her ability to attract a man like Brandon, she's kept her feelings hidden. Aware of Mrs. Grayson's plan, Faith's afraid that time is running out before Brandon is married to someone else. When Brandon needs to stay at Faith's hotel while his apartment is being renovated, she seizes the opportunity to snag her man.
I enjoyed Ms. Ray's writing style. It was fluid, fast- paced, and appealing. Page after page, the plot kept moving, twisting and turning in ways I didn't expect. The characters were people I wanted to befriend. I found myself empathizing with Faith's insecurities and cheering Brandon on to acknowledgement of his true feelings for her. The other members of the Grayson family made significant appearances, allowing readers who haven't read the previous books to become acquainted with them, all of whom were interesting and added another layer of satisfaction. That's not to mention the mysterious men who posed as dates for Faith, who together would form the basis for a great new series of their own.
Every now and then, I encounter a book that is part of a series but not the first book in said series. When I'm done reading it, I literally hunger for the preceding books. It's a physical craving. I have to find them and read them. Right away. DREAMING OF YOU is that kind of book. Not only will I need to find the earlier books in the series, I can't wait until Ms. Ray pens Sierra's story, Brandon's younger sister. I've no doubt Ms. Ray won't disappoint.
SUMMARY
LURING A MAN INTO LOVE
Successful Santa Fe hotelier, Faith McBride has loved Brandon Grayson since she was a wallflower in high school and he was her big brother's best friend. Now hard-bodied Brandon is running a trendy restaurant a stone's throw from Casa de Serenidad, her posh five-star hotel. When Faith looks at Brandon, she dreams of being his wife. So although it's risky and risqué, she's plotting a secret campaign to win his body, mind, and heart.
MAY LEAD TO PASSION...OR HEARTBREAK
With his mother determined to marry him off, Brandon Grayson is on the alert for single females being thrown his way. He's even stopped dating, afraid of being trapped into a relationship. Surely nobody's safer to be around than sweet, familiar Faith. But celibacy is driving him crazy. For the first time he's noticing Faith's enticing lips and incredible curves. Suddenly it occurs to Brandon that an affair with the one woman he can trust would certainly be a no-strings-attached affair...
Dear Reader:
The 3rd book in the Graysons of New Mexico Series, DREAMING OF YOU, is finally here. We've watched Luke (UNTIL THERE WAS YOU) and then Morgan (YOU AND NO OTHER) fall hopelessly in love despite their vows to outwit their match-making mother and now it's Brandon's turn. But Brandon thinks he has a fool-proof plan to avoid following in his older brother's footsteps: no dating. However, for a man who adores everything about women - from their softness to the odd way they think - it's going to be difficult not to succumb to their enticing lure. Unknown to Brandon, it's about to get a lot harder.
Faith McBride has loved Brandon since she was a wallflower in high school and he was her big brother's best friend. Now hard-bodied Brandon is running a trendy restaurant a stone's throw from her posh five-star hotel in Santa Fe. Faith has decided to fight for the man she loves and turn up the heat. She's planning a secret campaign to show Brandon she's the only woman for him.
Let the game of love begin.
I hope you'll visit my web site at www.francisray.com to read an excerpt, and enter a contest to win an autographed copy of YOU AND NO OTHER and a box of my favorite chocolates
Happy reading,
Francis
---
What do you think about this review?
Comments
No comments posted.

Registered users may leave comments.
Log in or register now!