"Keeping silent can become a debilitating malady"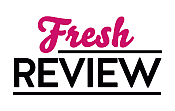 Reviewed by Sandra Wurman
Posted November 8, 2006

Grace Montgomery is a successful district attorney with a devoted beau who wants to move forward in their relationship. Grace can't move forward. She is too deeply buried in her past. Who is Grace Montgomery? Is she the intelligent undefeated attorney who put herself through school or that teenager from Stillwater better known as Grinding Gracie. The burning question is her relation to the body buried at the family farm - better yet who is buried?
She went through school transparent except for when she became Grinding Gracie whose sexual exploits were enough to impel her to leave her hometown. She was the "I'll do anything to get you to like me girl." But her past just won't let go so she goes back to face her demons in the hope that she can move forward. It is apparent that there were some serious problems in the Montgomery household. Her mother married the Reverend Barker to bring stability to their family. What it brought was a nightmare of another sort -- Grace's nightmare and as a nine year old child it shaped her entire life. When Grace was thirteen events escalated into a life and death struggle. Her family was forced into action. No one outside of those at home that evening are sure of what actually happened in the Reverends home but his disappearance has fueled suspicions all these years. Enter Kennedy Archer into Grace's vacation time. Kennedy had been one of the hot boys in high school and had caught Grace's eye more then once. But he was definitely out of her league and besides he was with Raelynn the woman he ultimately married. He hung around with the group of guys that were all too happy to avail themselves of anything Grace had to offer. Kennedy, now a widower with two young boys, Teddy and Heath, is running his father's bank and running for town mayor. He harbors great feelings of regret for his lack of action on Grace's behalf when they were teenagers. And as he gets to know the adult version he begins to respect her and amazingly develop some strong desires for this woman who has become a great friend to his sons. But getting close to Grace could be dangerous to those he loves and Kennedy is faced with some very hard decisions.
I am being purposely vague on the details of this wonderful story. Once again Brenda Novak has written a well thought out suspense tale that has the reader taking sides from the very beginning. The story delves into the results of abusive relationships between spouses and parents and children. People survive abuse but how they view themselves or their worth is forever effected. As a child it was a self fulfilling prophecy for Grace to become unworthy of love. Now the adult Grace has to realize that she is worthy and open to a more normal future.
SUMMARY
Grace Montgomery knows who it is, and she knows why it happened. She was only thirteen the night it all went wrong. And now, like then, she has no choice but to keep her mouth shut.
Grace left the town of Stillwater thirteen years ago, trying to forget, trying to make good. As an assistant D.A. in Jackson, she's finally achieved the success that was supposed to change her life. But it hasn't -- so she's come back to confront her own history. Which means returning to the farmhouse now owned by her brother and facing the people of Stillwater, a number of whom suspect the truth.
Widower Kennedy Archer is one of those people. He's running for mayor and needs to stay as far away from Grace as possible. And yet... she's an enigma he can't resist. Even though her enemies are close to finding out what really happened -- and that could ruin them both.
---
What do you think about this review?
Comments
No comments posted.

Registered users may leave comments.
Log in or register now!