"Crisp writing, intricate plotting and complex characters make this thriller one not to miss."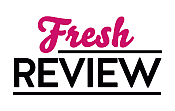 Reviewed by Morgan Chilson
Posted October 20, 2006

Oliver Stone is back -- and he needs every skill acquired in his former life as a government agent to delve his way through this mystery. Oliver (not his real name, of course) and his friends in the Camel Club seem to attract challenges. This time, it's Caleb Shaw, who works at the Rare Book and Special Collections Division of the Library of Congress. He walks into work one day to find one of his co-workers dead, and although it seems by authorities to be a natural death, Caleb isn't convinced.
As the Camel Club looks into the death, it becomes clear that something more is going on. Then they're joined by Annabelle Conroy, who should be on the run from the psychotic man she just conned out of large amounts of money. But the dead librarian was her ex-husband and a man she truly loved, and Annabelle is determined to find out what was behind his death.
The unlikely group works together (and sometimes in spite of each other) to track a multitude of clues, all leading them back to a cold-hearted killer who sees death as a way to accomplish his goals. But can they find him before Camel Club bodies are added to the tally?
There are just a few books and authors that I track to the point that I know when new releases are coming out. David Baldacci is one of them. Sharp writing and concise, intricate plotting meld together in Baldacci's books to produce complex mysteries that are politically timely. Although Oliver has the skills to make a suspenseful book like this interesting, it is the diverse characters of the Camel Club that make it shine. Don't miss Baldacci.
SUMMARY
After several dramatic deaths in Washington, DC, the Camel Club (first introduced in Baldacci's most recent novel) is whipped back into action.
---
What do you think about this review?
Comments
No comments posted.

Registered users may leave comments.
Log in or register now!