"A heartfelt novel about love, friendship and George Clooney!"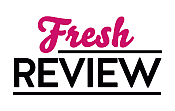 Reviewed by Rachael Dimond
Posted October 16, 2006

Applewood, Long Island is the home to three lonely housewives who are members of the PTA for Applewood Elementary School. When they hear that George Clooney might film his next movie at their school, they pull out all the stops. Maddie, Lisa and Ruth become close friends while heading the PR for the project. If they can convince the location scout to use their school, not only will they meet George Clooney, but they'll also get a new stadium for the school.
Maddie Schein used to be a lawyer but quit to become a housewife and mother to her kids. She loves her husband but her love life has felt lacking lately. She suspects her husband of cheating and thinks her marriage is falling apart. When Maddie's old friend Jack starts to pay her some extra attention and tries to win her love, she starts to consider having an affair.
Lisa Slotnick is a quiet housewife. She has a wonderful family and a loving husband. But when Lisa's alcoholic mother, Nancy, needs a place to stay, this turns her life upside down. Lisa already has four children and a husband to take care of. How can she care for her mother too?
Ruth Moss is an outgoing woman who speaks her mind and doesn't hold anything back. She thought money would make her life happy, but not when it came at a cost. Ruth's husband suffered a stroke and is partially paralyzed, impotent, and not the man he used to be. Their love life is gone and she has become a caretaker to him. Instead of dealing with her life, she plays tennis, writes songs, plays the guitar, and involves herself with the PTA. Ruth is lonely and in desperate need of some sexual attention and love. After meeting a man named Paul, Ruth considers having a relationship with him.
Can these three women hold their fragile lives together and head the movie project? Will they meet George Clooney and get the stadium for the school?
I can definitely see SECRET CONFESSIONS OF THE APPLEWOOD PTA appealing to fans of Desperate Housewives. I enjoyed this novel even though I am not a mother, housewife, or member of the PTA. This book has more depth then just appealing to that demographic. I can relate to Ellen Meister's characters and their lives, and that is what makes a good book.
Each character has their own unique personality and you can almost hear how they would sound in real life. Your heart will feel for the characters and yearn for a tight friendship like they have found. There were times where I didn't know if I should laugh or cry, but I did know I didn't want the book to end. Ellen Meister has written a beautiful book about love, life and friendship that you are sure to never forget.
SUMMARY
At once tender and hilarious, this captivating story turns suburbia upside down, revealing the inner lives of three characters who have more humor, heartache, and heat than one PTA can hold
When a Hollywood location scout comes to Applewood, Long Island, and announces that the local elementary school might make the perfect backdrop for an upcoming George Clooney movie, the PTA's decorum crumbles like a cookie from last week's bake sale.
Enter Maddie, Ruth, and Lisa, three women who become the glue that holds the project together... and wind up forging a bond of friendship stronger than anyone could imagine.
A good thing, too, because each one of them is about to come apart. Maddie Schein, an ex-lawyer trying hard to fit in and save her marriage, gets knocked off balance by Jack Rose, an old college friend hell-bent on seducing her. Ruth Moss-rich, sexy, and outspoken-has more to give and less to enjoy than most people think. Indeed, since her husband's stroke left him embarrassingly uninhibited yet completely impotent, she's more of a caretaker than a wife. And modest Lisa Slotnick, a loving parent who wants nothing more than to fade into the scenery as she tends to her children, must deal with the humiliation of being thrust into the spotlight by her scandalous, alcoholic mother.
When these three get together, a powerful alliance is formed. But is it strong enough to overcome the obstacles to getting the movie made in their town? And will their friendship be enough to mend their hearts and homes? Join them as they reach for the stars... and try to pull off a Hollywood ending of their own.
---
What do you think about this review?
Comments
No comments posted.

Registered users may leave comments.
Log in or register now!