"Suspenseful and emotional tale of tragedy"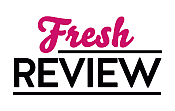 Reviewed by Billie Jo Case
Posted September 13, 2006

Mystery Woman Sleuth | Mystery Police Procedural | Thriller
Josie, Perri and Kat have been best friends since grade school. When their senior year finally comes around, the three girls should be happy, but the tension between Perri and Kat explodes. Then one fateful day in a girl's bathroom, all three girls are shot. Perri is in critical condition, Josie is in pain from being shot in the foot and Kat is dead.
When the detectives' arrive on the scene and talk to Josie about what happened, they quickly realize that the evidence does not match up to her story. Josie refuses to alter her story and the detectives decide to investigate and try to piece the evidence together.
Will the detectives be able to piece the whole story together? Or will Josie come clean and tell the true story of what really happened that day? Will more lives be destroyed by three young girl's foolishness to be the best at everything?
TO THE POWER OF THREE is a tale about three girls who have been friends forever. They are getting ready to graduate, until that fateful day when murder destroys families, friendships and a community. Ms. Lippman does a great job spinning this suspenseful tale with betrayal, mystery and heart break. The characters are appealing and the plot is thick. The whodunnit of this tale is a unique read when you learn the why and how it happened. The secondary characters are very vital to this tale and endure as much pain and shock when tragedy hits. I have to admit, I cried at the end when the truth came out and how devastating it was for the parents of these three girls.
SUMMARY
Josie, Perri, and Kat have been inseparable best friends since third grade -- the athlete, the brilliant, acerbic drama queen, and the popular beauty with a heart that is open to all around her. They live in an affluent suburb of Baltimore and enjoy privileges many teenagers are denied. But on the final day of school one of them brings a gun with her. And when the police break down the door of the high school girls' bathroom, locked from the inside, they find two of the friends wounded, one of them critically -- and the third girl is dead.
From one of the most acclaimed authors of crime fiction writing today comes a novel breathtaking in its emotional depth -- a riveting, powerful, provocative, and consistently surprising tale of secrets, friendship, and betrayal that brilliantly illuminates a dark and chilling event with startling clarity and unique empathy.
---
What do you think about this review?
Comments
No comments posted.

Registered users may leave comments.
Log in or register now!