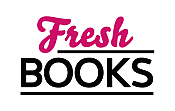 Summer reading in July you need to start
"Fantastic debut! Totally original fantasy with magic, humor and a hint of romance."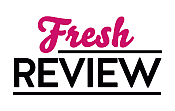 Reviewed by Sue Burke
Posted June 30, 2006

Even magic has to keep up with the times, so it's about to get an upgrade.
Fate can be a bit unkind to everyone, but what if you were related to the old gals? Literally? Ravirn, a sorcerer, hacker and junior at the University of Minnesota, has more to worry about than a heavy course load when he pisses off his great aunt Atropos. Atropos, the fate who cuts the life thread, comes after Ravirn with a vengeance when he tries to put the whammy on her new spell. The spell, which she dubs "Puppeteer," will effectively take free will, something Atropos finds both annoying and overrated, away from the human race. She comes to Ravirn to help her fix a flaw in the spell. When he not only declines but threatens to go to his grandmother Lachesis (the fate who measures the thread and determines its destiny), Atropos curses him. With her curse in place, no one will believe a word he says when he talks about Atropos and her plans. Ravirn has few allies and his family makes formidable enemies. It will take everything he has in him to expose Atropos and survive. And hopefully pass his midterms.
I love debut novels. Before readers are clamoring for series and sequels, it seems like there's simply the book the author wants to write. There's nothing like that first story, which springs from the author's head (kind of like a Greek God), with no other agenda than to be published. WEBMAGE hosts an original and animated world with its mweb and web goblin familiars and the Greek mythological family trying to turn poor Ravirn's life into a major Greek tragedy. There's humor and romance and men with swords, web goblins, trolls, evil aunts and meddling grandmothers. A fine first novel. I kind of hope McCullough's next book is another original and not a sequel, but I won't be disappointed if it is.
Learn more about WebMage
SUMMARY
Ravirn is a child of the Fates, literally. His grandmother is Lachesis, the Greek weaver of destiny, and like Hercules, Ravirn lives in the middle country between the human and the immortal. He's also a hacker whose divine talent is find the fatal flaw in just about any program. Since magic in the 21st century has gone digital to keep up with the times, this makes him a better than average sorcerer. His best friend and familiar is both a goblin and a laptop, changing shape from one to the other to suit the needs of the moment.
Ravirn's a bit of a shape changer too, demi-divine hacker one minute, harried college student the next. His grandmother has enrolled him in C-Sci at the University of Minnesota, in hopes of turning his talents toward the good of the family. She started him at MIT, but after a little incident with the grades computer he had to relocate. His great aunt Atropos has uses for him too. She thinks free will has gotten to be too much of a good thing and wants Ravirn's help in fixing the problem.
But as a hacker, Ravirn has a thing about free will. When he not only refuses to help, but begins to actively oppose her, all hell breaks loose. Ravirn has to decide which is more important, the integrity of destiny, or his own skin. With the free will of every living being hanging in the balance, Ravirn is caught between Fate and its ancient enemy Discord with both sides out to get him. Now Ravirn and Melchior have to find a way to stop Atropos and get him off Discord's hit list. Even with the help of his sorceress cousin Cerice, a friendly troll, and the webgoblin underground it's going to be a very close call.
---
What do you think about this review?
Comments
No comments posted.

Registered users may leave comments.
Log in or register now!