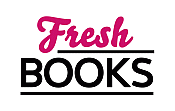 Spring for these books in March
"A tragic, yet triumphant tale of love healing the deepest wounds. Excellent!"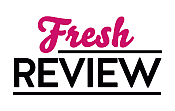 Reviewed by Lenore Howard
Posted June 30, 2006

Anne Jewell has learned to live with the stigma of being an unwed mother. Despite the fact that her pregnancy was the result of a rape, she was ostracized by her family and polite society. Still, she loves her son, David, now nine years old, and has a good position teaching at Miss Martin's School for Girls. She's content, if at times somewhat lonely. When Joshua Moore, Marquess of Hallmere, who's been a good friend to Anne and David, invites them to visit the Bedwyn estate in Wales for the summer, Anne's first impulse is to refuse. She wants nothing to do with people of wealth and privilege. But she knows David needs male companionship, so she decides to go, planning to spend her time with the servants or taking care of the children. Anne is pleasantly surprised to be warmly welcomed by the large Bedwyn family.
Sydnam Butler, steward of the estate, isn't looking forward to a houseful of visitors. Severely wounded in the Peninsular Wars, he lost his right arm and right eye and knows that his appearance unsettles people who aren't used to him. He's made a life for himself here and has become familiar to the people who live in the area, but he knows that visitors and children will be shocked by his appearance. Despite his efforts to stay out of the way, Sydnam goes out walking one evening and encounters a beautiful stranger -- who flees from him in horror.
Anne is mortified at her reaction to Sydnam and becomes determined to show him that she isn't repulsed by his scars. She seeks out his company, and they begin a tentative friendship that becomes something deeper. Just before Anne must go back to the school, they make love. When she finds herself pregnant, she and Sydnam marry to protect the child. Both accept that it's not a love match, but they are friends and hope to find happiness together. What they find is so much more.
I'm a sucker for a "Beauty and the Beast" theme, and in the hands of the extraordinary Mary Balogh, this story transcends the genre. Sydnam and Anne are both scarred, lonely people who've survived great tragedies and learned to expect nothing from the world. Their story is tragic yet ultimately triumphant -- a tale of how love can lead to healing our deepest, hidden wounds. Have a lot of time, and some tissues nearby, because you won't want to put this book down once you've started.
SUMMARY
New York Times bestselling author Mary Balogh returns to the elegance and sensuality of Regency England as she continues the enthralling story of four remarkable women - friends and teachers at Miss Martin's School for Girls. At the center of this spellbinding novel is Anne Jewell, a teacher haunted by a scandalous past...until she meets a man who teaches her the most important lesson of all: nothing is simple when it comes to love....
She spies him in the deepening dusk of a Wales evening - a lone figure of breathtaking strength and masculinity, his handsome face branded by a secret pain. For single mother and teacher Anne Jewell, newly arrived with her son at a sprawling estate in Wales on the invitation of an influential friend, Sydnam Butler is a man whose sorrows - and passions - run deeper than she could have ever imagined.
As steward of a remote seaside manor, Sydnam lives a reclusive existence far from the pity and disdain of others. Yet almost from the moment Anne first appears on the cliffs, he senses in this lovely stranger a kindred soul, and between these two wary hearts, desire stirs. Unable to resist the passion that has rescued them both from loneliness, Anne and Sydnam share an afternoon of exquisite lovemaking. Now the unwed single mother and war - scarred veteran must make a decision that could forever alter their lives. For Sydnam, it is a chance to heal the pain of the past. For Anne, it is the glorious promise of a future with the man who will dare her to reveal her deepest secrets...before she can give him all her heart.
---
What do you think about this review?
Comments
No comments posted.

Registered users may leave comments.
Log in or register now!