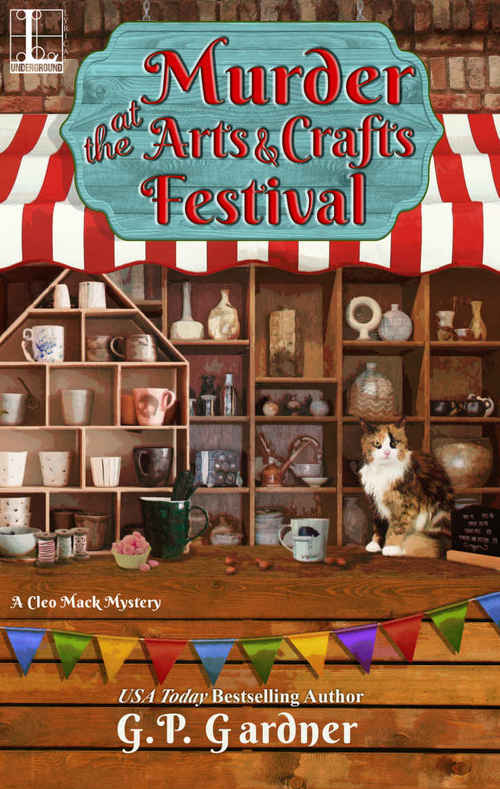 Purchase
A Cleo Mack Mystery #3
Lyrical Press Underground
December 2019
On Sale: December 3, 2019
Featuring: Cleo Mack
ISBN: 151610904X
EAN: 9781516109043
Kindle: B07P9MRK5D
e-Book
Add to Wish List

Mystery Woman Sleuth, Mystery Hobbies, Mystery Cozy
I woke up and looked at the clock when Tinkerbelle began her five-alarm
calling. It was a few minutes before two. I muttered out loud when
I realized I'd forgotten to fill her food dish, but I rolled out of the warm
bed and padded barefoot to the kitchen. There were a few bits of food in
the dish, but only around the perimeter. As I picked up the dish from its
pad under the window, something in the courtyard caught my attention.
Someone was moving around in the far corner. I looked long enough to
decide it was Georgina, then flipped the kitchen light on and measured
out a quarter cup of cat food.
Tinkerbelle rubbed around my legs and made her little chirping noise,
but she was quick to push my hand aside when I put the dish down, and
right away she was crunching away like she was starved. Between crunches,
I heard another sound. A tiny tap, tap, tap, almost like water dripping,
but the sound didn't come from the kitchen. I went to the living room and
stood, listening. It came again and this time I pegged it to the door that
opened to the courtyard.