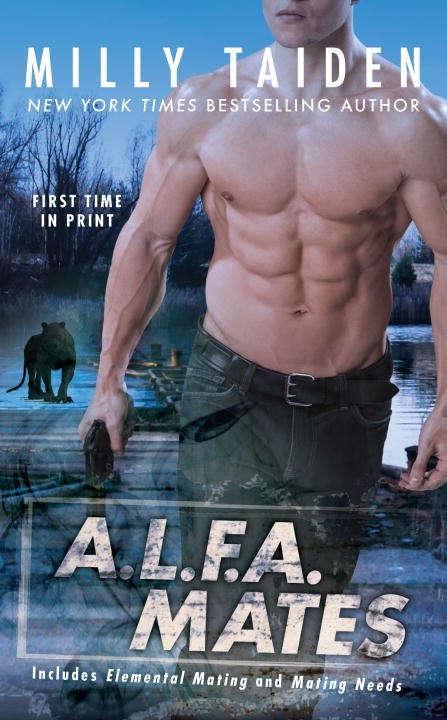 Purchase
Berkley
October 2017
On Sale: October 3, 2017
400 pages
ISBN: 0399585834
EAN: 9780399585838
Mass Market Paperback
Add to Wish List

Elemental Mating
Brilliant scientist Melinda Caster has discovered a new strain of the Zika virus that stimulates synaptic growth in embryos, causing neuron development beyond normal human levels. Like way beyond. ESP-levels of cognitive abilities, in fact. When her lab is broken into, Melinda realizes that someone has been keeping tabs on her research and wants it for themselves. A.L.F.A sends in jaguar shifter Agent Parish Hamels to help Melinda discover who is after the virus and why. But when she disappears along with the only sample of the virus, it's on Parish to canvas the darkest areas of the supernatural underground to rescue Melinda.
Mating Needs
Amerella Capone is the great-grandniece of the infamous Al Capone, and she won't let anyone in the Las Vegas Mafia forget it. When she's subpoenaed as a witness for a high- profile government case, she's put into the protective custody of cougar shifter Agent François "Frank" Dubois. At first she's reluctant to hand over authority to Frank, but once she learns there's a price on her head, she's more than willing to play nice with the hunky alpha kitty cat.
Comments
No comments posted.

Registered users may leave comments.
Log in or register now!