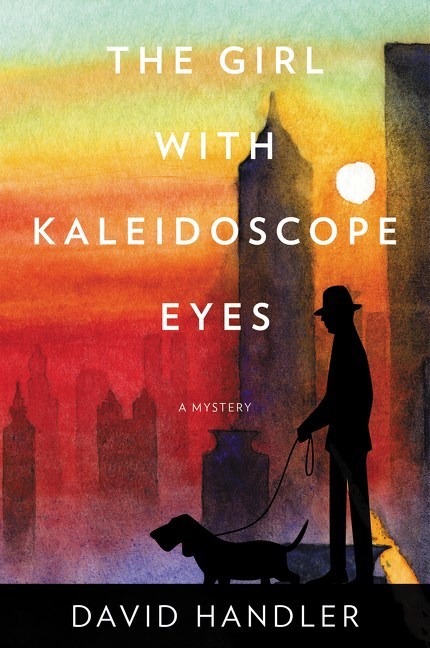 Purchase
The Girl with Kaleidoscope Eyes
David Handler
Stewart Hoag Mystery
William Morrow Paperbacks
August 2017
On Sale: August 15, 2017
288 pages
ISBN: 0062412841
EAN: 9780062412843
Kindle: B01MXNXA75
Paperback / e-Book
Add to Wish List

David Handler returns with the first book in the Hoagy & Lulu series in two decades, a madcap mystery about an eccentric family of influential artists, and how Hollywood's obsession with the spotlight can sometimes turn deadly— full of delicious LA folklore and 90s nostalgia.
One-hit-wonder author turned ghostwriter and amateur sleuth Stewart "Hoagy" Hoag and his persnickety basset hound Lulu are back for their first appearance in twenty years….
The year is 1992. Clinton is on the road to the white house, Kurt Cobain fever has taken over America's youth, and cell phones are the size of your head. Hoagy is pulled back into the orbit of the brilliant, erratic, maddening poet Reggie Aintree, whom he was deeply in love with before he met his ex, Merilee Nash. Reggie and her sister Monette believe they've been contacted by their long-lost father from whom they've been estranged for decades. Richard Aintree wrote one captivating novel that is read in every high school English class. But he fell off the face of the earth after his wife (the girls' mother), a distinguished American poet in her own right, committed suicide on a bad acid trip in the '70s.
To complicate matters further, Monette found her first taste of fame at twenty-years-old when she published Father Didn't Know Best, a memoir falsely accusing her father of sexual abuse. Though she tried to recant her accusations in subsequent books, the damage was done. She and her sister Reggie have not spoken since. Now, Monette is a media mogul whose empire is crumbling, and Reggie runs the Root- Chakra Institute in Upstate New York. Recently, both sisters have received mysterious typewritten letters from their father.
Into this crazy mix comes Hoagy, who is staying in the pool house at Monette's Brentwood mansion after he's been hired as a ghostwriter to document the tell-all book that could result from this mess. But when murder strikes, it's more important than ever for him to pull fact from fiction as he races to catch a clever, sinister killer.
Stewart Hoag
Comments
No comments posted.

Registered users may leave comments.
Log in or register now!