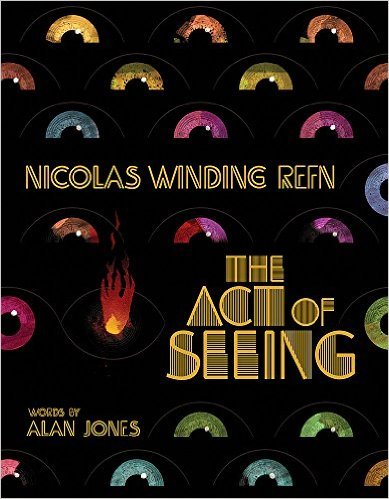 Purchase
FAB Press
October 2015
On Sale: October 5, 2015
ISBN: 1903254795
EAN: 9781903254790
Hardcover
Add to Wish List

Non-Fiction | Non-Fiction Photography
For the first time Nicolas Winding Refn, writer, producer and director of the PUSHER films, BRONSON, VALHALLA RISING, DRIVE, ONLY GOD FORGIVES and THE NEON DEMON, trawls through his unique collection of rare American film posters to unfold ways the viewer validates and actualises the presentation of key images into their own personal reality. From the vintage visuals of SPIKED HEELS AND BLACK NYLONS, OBSCENE HOUSE and ALICE IN ACIDLAND to THE TWISTED SEX, TORTURE ME KISS ME and ZERO IN AND SCREAM – to name just a few of the tantalizing film titles showcased – the controversial Danish icon constructs a whole new way of looking at the key artwork and shameless hyperbole thought up in the back alley gutters of the exploitation industry.
The masterfully overblown promises and alluring tag-lines were dubious attractions solely devised to persuade the ravished sight to suppress the cool head of reason and tempt it to sit in a dark auditorium to watch other people's lurid lives shockingly unravel. Now the celebrated filmmaker makes complicit voyeurs of us all by editing his exceptional collection of little-seen and vivid front-of-house displays into an extraordinary creation to match the observation sensations explored in his own pioneering screen work.
With comprehensive historical context provided for each poster and every production detail meticulously overseen by Winding Refn himself, this book encapsulates everything he has knows about eyewitness confrontation on a heart-felt journey into the art and act of seeing. This lavish quarter bound volume has unpredented production values including silk covered boards and a cloth bound gold embossed slipcase. Nicolas Winding Refn: The Act of Seeing is the first book from the new NWR imprint from FAB Press, a collaboration with cinema's most exciting contemporary talent, Nicolas Winding Refn.
It is Nicolas's wish to produce books that focus on iconic rebels in the entertainment industry, presenting to the world high-end art books of the finest possible quality.
Comments
No comments posted.

Registered users may leave comments.
Log in or register now!