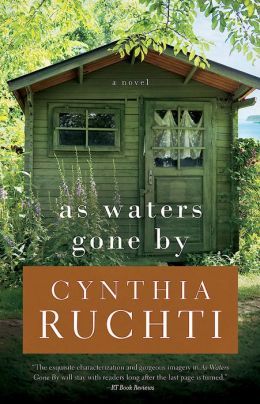 Purchase
Abingdon Press
May 2015
On Sale: May 5, 2015
Featuring: Emmalyn Ross
304 pages
ISBN: 1426787278
EAN: 9781426787270
Kindle: B00PCOQ698
Paperback / e-Book
Add to Wish List

Other Editions
Hardcover (May 2015)
Emmalyn Ross never thought a person could feel this alone. Sustaining a marriage with a man who's not by her side is no easy task, especially since her husband currently resides behind impenetrable prison walls. His actions stole her heart's desire and gave their relationship a court-mandated five-year time-out. What didn't fall apart that night fell apart in the intervening years.
Now, on a self-imposed exile to Madeline Island—one of the Apostle Islands of Lake Superior—Emmalyn starts rehabbing an old hunting cottage they'd purchased when life made sense. Restoring it may put a roof over her head, but a home needs more than a roof and walls, just as a marriage needs more than vows and a license. With only a handful of months before her husband is released, Emmalyn must figure out if and how they can ever be a couple again. And his silence isn't helping.
Comments
25 comments posted.
Loved your blog - and your thoughts/concepts of journaling through your novels. I love what you wrote. Thanks for sharing and for the chance to win a copy of your book. Best of luck with all you do.
(Nancy Reynolds 9:46am July 17, 2015)
I haven't in years.
(Marissa Yip-Young 10:01am July 17, 2015)
I journal and enjoy this very much. I started when I was
diagnosed with a serious medical problem and have continued to
chronicle my experiences and changes in my life. Thanks.
(Sharon Berger 11:27am July 17, 2015)
I enjoy journaling. I also enjoy reading and I would love to run a copy of
your book.
(Laurie Bergh 11:43am July 17, 2015)
It's funny that you mentioned the journal. I have one from when I first moved here a few years ago, and have one sitting on my desk, with the year embossed in gold, that I write in when I have something to say, which is quite often. What use they'll be to anyone, I have no idea. I have no children. Your book escaped my radar the first time around, but not this time!! It's on my TBR list, and I'm really looking forward to reading it. Living in Michigan all of my life gives your book an added connection. Congratulations on your book, and I'll be looking forward to that emotional ride of yours. I'm sure the book will do well.
(Peggy Roberson 12:04pm July 17, 2015)
Yes , I journal and have for years . It is really something to go back years and read in my journals . I read about things in them that I had completely forgotten about and there is some information that I needed to look up. It really comes in very handy at times . My kids have told me lots of times how glad they are that I kept a journal .Loved your blog and would love to read your book .
(Joan Thrasher 12:21pm July 17, 2015)
Nancy, Marissa, Sharon, Laurie, Peggy, Joan, thank you for your comments!
So insightful. I love the idea of journaling through an illness or a move. And
even if there are no children to gain from a lifetime of journaling, I think it
would be a treasure to find a friend's or cousin's or teacher's or aunt's
thoughts about life. I don't believe any journal--whether on scraps of paper,
in a fancy gold-bound edition, or within the pages of a novel--is wasted.
Write away! And keep reading! Thank you again for your comments.
(Cynthia Ruchti 4:40pm July 17, 2015)
I love journaling too. I started in high school as a stress reliever and have
continued through college, marriage, and 3 children!
(Staci Gadberry 7:01pm July 17, 2015)
Way to go, Staci! How rewarding.
(Cynthia Ruchti 8:12pm July 17, 2015)
No I don't, it doesn't feel like my thing
(Janis Milford 8:58pm July 17, 2015)
Janis, some of us express journal-like things through gardening, music,
painting, quilting, or a number of other methods. We leave our legacy or
show our heart through crafts or photographs or scrapbooking...
(Cynthia Ruchti 9:34pm July 17, 2015)
i did when i was in school reporter i had to have someone decipher my handwritting and now that i am going to run a food joint yes i do and then help keep all things in order
(Desiree Reilly 12:53pm July 18, 2015)
I have had a journal before, but now it seems life is just too busy. I always felt it was a great way to escape, by writing down your thoughts & feelings. I think this will be a great book. I hope to win. Good luck to you in your writing.
(Cindy Davenport 1:25pm July 18, 2015)
I really enjoyed your post. Yes, I journal. At times it gave
me a way to vent frustrations, heartache and just complaining
in general. :) Thanks for the chance to win your book.

Carol L
Lucky4750 (at) aol (dot) com
(Carol Luciano 1:44pm July 18, 2015)
Have been reading your interview and was very curious about
the book being offered as a giveaway. Congratulations!
(Cindy Hipolito 7:44pm July 18, 2015)
I do journal, but I'm not real diligent with it. I write in a composition book. A journal would be nice. I can't wait to read your book, it sounds like a winner for sure!!!
(Sandie White 7:59pm July 18, 2015)
I know I should. After all, I have 2 or 3 blank journals
(Holly Loch 9:24pm July 18, 2015)
I journal but not a lot. I usually don't feel as if I have anything interesting to
write about my day or thoughts.
(Susan Mahaffey 9:59pm July 18, 2015)
I don't journal but it's something I've thought about doing over the years. Maybe someday I'll take it up.
(Linda Henderson 1:09am July 19, 2015)
No, I don't journal. I do think I'd like to start once I have my first grandchild. I think it might be worthwhile to detail family events that I remember and my impressions of people and places I've encountered.
(Flora Presley 8:29am July 19, 2015)
I have never been able to maintain a journal for long. I
start out real enthusiastic but it fizzles over time.
(Jenny Ford 7:34pm July 19, 2015)
I haven't journaled (is that a proper verb?!) in years! I
used to when I was a teenager...
(Maria Proctor 3:15pm July 20, 2015)
I don't like to put my thoughts on paper for others to find
and read so I've never journaled.
(Sue Farrell 3:22pm July 20, 2015)
I do not journal unless I am travelling
(Linda Fast 6:52pm July 20, 2015)
I have made it my 2015 resolution to write a journal entry once a day. So far, I've
been able to stick with it. I really enjoy it and it's fun to look back on your
thoughts and feelings in months past.
(Alice Hunter 12:27pm August 3, 2015)
Registered users may leave comments.
Log in or register now!